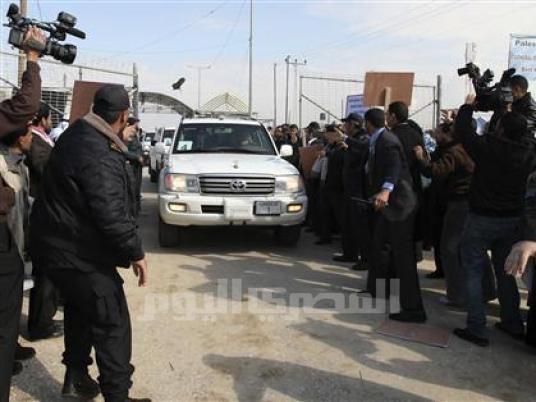 Egyptian representatives, part of a wider Arab delegation, will monitor upcoming presidential elections in Georgia on polling day – Sunday 27 October.
"A league of Arab states will be presented as observers…they are sending a big delegation of Arab states who will be monitoring the elections," said Archil Dzuliashvili, ambassador of Georgia to Egypt in a press conference at the Georgian embassy on Thursday.
The body includes 12 members. They visited Georgia before to meet with officials and political parties, signing a treaty with Georgia's election committee during the visit.
Dzuliashvili added that Georgia is shifting from a presidential system to parliamentary system. The prime minister will be elected by parliamentary majority, nominated to the president before the president formally appoints him or her.
"It is a new system for Georgia and it is important for a sustainable economic development," the ambassador commented on the upcoming elections.
Around three million and five hundred thousand people are eligible to vote in Georgia, out of a total population of around five million. Voters will choose from 23 presidential candidates.
The Georgian embassy will provide a polling booth for Georgian expats in Egypt to cast their vote in the presidential elections.
Dzuliashvili said that the elected president must receive more than half of the total valid votes.
The presidential elections will be monitored by 123 observers, 60 of them local and a further 63 international.
Arab representatives had previously participated in monitoring Georgian parliamentary elections in 2012, which saw opposition party Georgian Dream win the elections over the ruling United National Movement party.
The ambassador said he saw an Arab role in election monitoring the elections as central to regional development between Georgia and Arab states.
"Now we can say this is the first time in Georgian history that a president will have ended his term peacefully," Dzuliashvili claimed. He added that free elections are an essential step on the path to democracy.
He said that the resignation of the current prime minister to move into a civil society role represented a "historical moment" for Georgia.
Georgia is preparing for its first presidential election through public polling since the revolution that toppled the previous regime and put Mikheil Saakashvili in power in 2004.