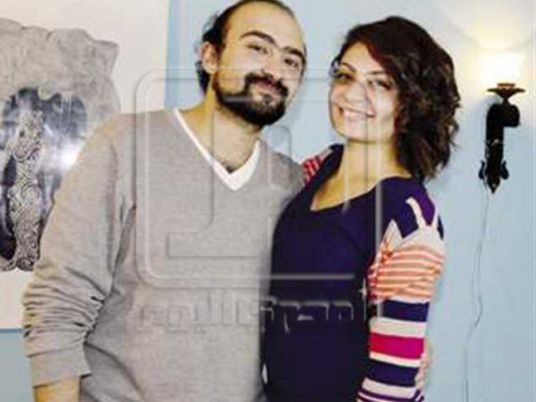 Valentine's Day is a suitable occasion for couples to express their feelings for each other using different ways, but Mina and Yostina had another opinion, as they decided to celebrate the day with single people.
Mina and his wife Yostina decided to put an offer instead for single people on Valentine's Day at their restaurant on Syria Street in Alexandria.
Mina published a post on the restaurant's official page on Facebook announcing a 10 percent discount on February 14 for single people only! And proceeded to ban the entry of teddy bears and customers who wear red clothes to the restaurant.
Mina graduated from the Faculty of Fine Arts and works in the fields of graphic design and painting. He and his wife inaugurated the restaurant at the beginning of 2017.
"This is the first Valentine's Day since the inauguration of the restaurant, so we decided to celebrate it differently. I personally do not like the 'exaggeration' that takes place on that day. Love is for everyday, not just the Valentine's," said Mina.
"Celebrating single people on Valentine's Day is also important. We made the offer as a gift for them so they do not feel lonely," he added.
Some people criticized the idea on social media and others accused Mina of being either single or having complexes, he said, stressing that he is neither and loves his wife dearly.
Yostina, meanwhile, said she supportd her husband's idea, saying: "If you love someone, you love them every day, not just one day a year".
"Unlike other places which make offers for couples on that day, we decided to celebrate single people," Yostina mentioned; adding that many single people applauded the idea and gladly made a reservation at the restaurant for Valentine's Day.