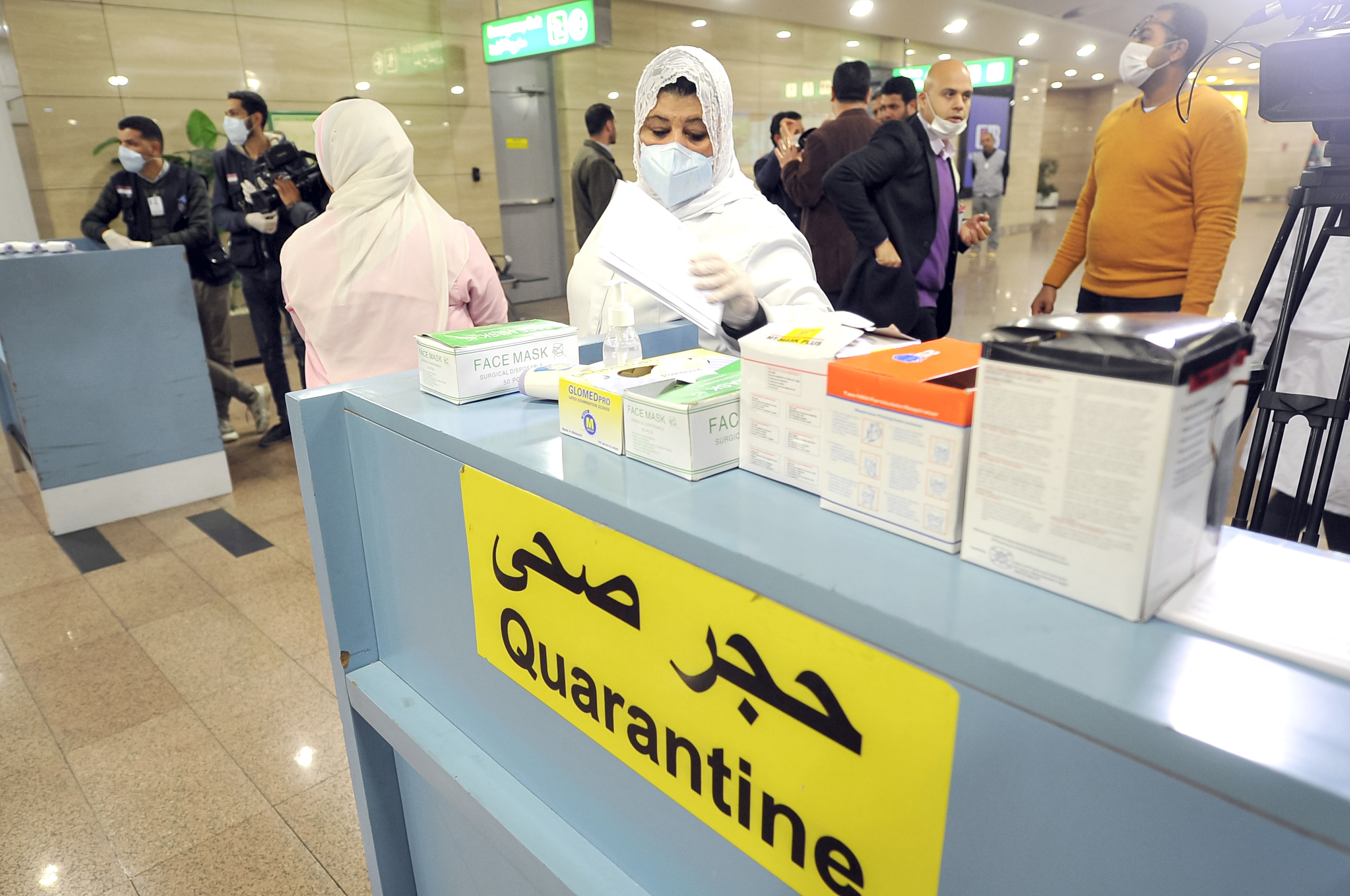 Egyptian expatriates wishing to return must sign an avowal stating that upon arrival back to Egypt they will be quarantined in a place determined by the Health Ministry for 14 days, Cabinet Spokesperson Nader Saad said.
Anyone refusing to sign the avowal will be barred from boarding a flight back to Egypt, he stressed.
Returnees will stay in a hotel with their own expense at a reduced price (less than 50 percent) with medical services provided free of charge to them, he added.
He referred to a group of Egyptians returning from Kuwait who rejected being quarantined at a hotel and insisted on returning nonetheless.
"We conducted initial checks on the returnees from Kuwait and they all tested negative. We asked them to stay home, but what they did was irresponsible behavior that reflected excessive selfishness," he said.

This incident is the reason behind the mandatory avowal.
Egypt on Tuesday confirmed five additional deaths and 54 new coronavirus cases, bringing the country's number of confirmed total cases so far to 710.
Forty-six people have died from the virus in Egypt.
These newly infected cases are all Egyptian nationals who returned from abroad or were in contact with previously confirmed cases in Egypt, Health Ministry Spokesperson Khaled Megahed said, adding that seven cases left quarantine on Tuesday, bringing the total number of fully-recovered cases to 157 on Tuesday, all of whom have been discharged from isolation hospitals.
Cairo International Airport late March received an EgyptAir flight coming from Kuwait carrying some 300 stranded Egyptians on board, following cooperation between the Egyptian embassy in Kuwait and concerned authorities there.
Sources within Cairo International Airport said that the airport also received another flight from Riyadh, Saudi Arabia returning stranded Egyptians.