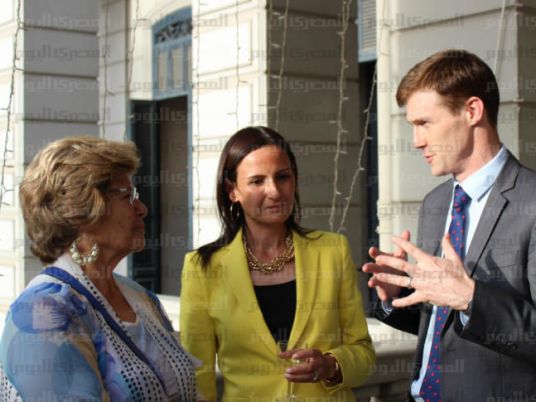 British Ambassador to Egypt John Casson held a reception to celebrate the success of more than 100 Egyptian scholars who have been awarded educational grants under the Newton-Mosharafa Fund Wednesday.
The fund is an Egyptian-British five-year partnership in the fields of science and innovation worth 20 million pounds. It aims to boost long-term socio-economic development, as well as develop cooperation in the science and innovation sectors, in Egypt and England.
In its first year, the fund offered 64 fully-funded scholarships for students to get PhD degrees at top universities in the UK, short-term fellowships to 25 researchers and nine research partnerships between British and Egyptian institutions worth up to 300,000 pounds each
"I am constantly inspired by the potential of Egypt's youth. Today we see the amazing possibilities when world-class British science combines with brilliant young Egyptian minds to transform the future," Casson said. "Newton-Mosharafa is British-Egyptian partnership at its best. This investment in these Egyptian scientists is a great source of hope for Egypt and the world."
The fund prioritizes five fields, including water management, renewable energy, food production, archaeology and cultural heritage, as well as affordable and inclusive healthcare.
The fund was named after British physicist Sir Isaac Newton and Egyptian theoretical physicist Ali Moustafa Mosharafa