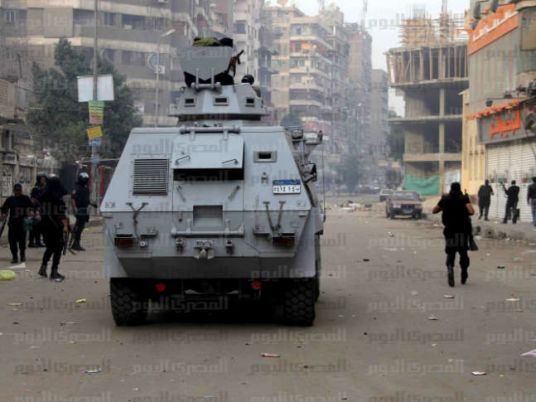 An Egyptian policeman was charged on Wednesday with murdering a suspected Muslim Brotherhood member and two members of the security forces with concealing evidence in the death of a protester, judicial and security sources said.
Judicial actions against members of the security forces are rare in Egypt, where the police have reasserted powers that eroded during and after the 2011 popular uprising that ousted autocrat Hosni Mubarak. Critics say the police now act with impunity, an accusation the Interior Ministry denies.
Judicial and security sources said a public prosecutor in Giza referred a police officer to court on a murder charge after he confessed to shooting dead a member of the outlawed Brotherhood last month in a hospital.
The Brotherhood member had been taken there for treatment after being shot by police while trying to plant a bomb, the sources said. The policeman said he shot the man dead in the hospital after he was provoked by gloating about a recent Islamist militant attack on security forces in the Sinai region.
In a separate case, public prosecutor Hesham Barakat charged a police major general and a security forces conscript with concealing evidence in the shooting death of Shaimaa Sabbagh.
The 32-year-old mother was killed by a police officer who fired birdshot to try to disperse a street protest in central Cairo in January marking the fourth anniversary of the anti-Mubarak revolt. A photograph of Sabbagh bleeding to death went viral and caused an international outcry.
The charge of concealing evidence carries a maximum sentence of three years in prison, judicial sources said.
On Tuesday, the prosecutor referred another police officer to court for action that "led to the death of" Sabbagh — a lesser charge than murder.
The interior minister at the time of both the hospital and Sabbagh incidents was sacked this month for unspecified reasons.
Western officials have voiced concern for human rights in Egypt as Cairo has pursued as fierce crackdown on all political opposition under President Abdel Fattah al-Sisi since he toppled Islamist predecessor Mohamed Mursi of the Brotherhood while army chief in mid-2013.