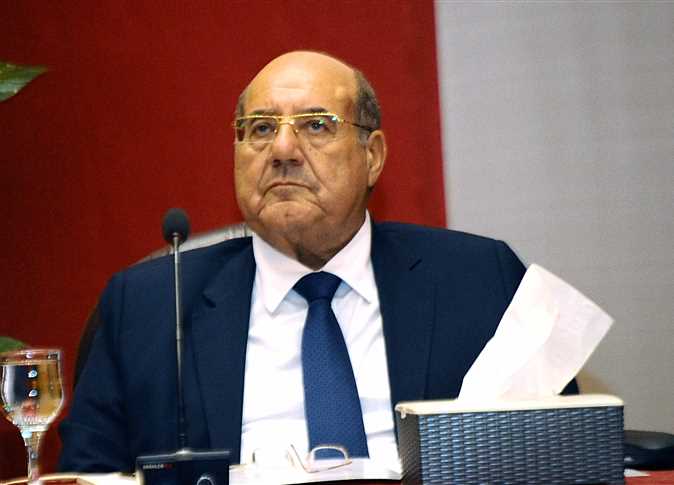 Egyptian Senate Speaker Abdel-Wahab Abdel-Razek assured Saturday that his presidency to the Mostaqbal Watan (Future of the Nation), the biggest and pro-government political party in Egypt, does not mean he will favor one side.
He pledged that there will be no suppression of opinion or bias.
The veteran judge and former president of the Supreme Constitutional Court (SCC), promised to lead the Senate with impartiality and democracy, and will be happy to hear the other opinion during the discussions.
He added that he would give more opportunity to other votes even if they are few.
During a phone-in with TV host Amr Adib on his show al-Hekaya (The Story) on the MBC Misr Channel, Abdel-Razek said: "Here I borrow the judge's impartiality. I'm very happy when I listen to the other's opinion, because that helps clarify matters, and everyone has the right to express an opinion."
"And I do not feel embarrassed about the issue of heading a (political) party and the Senate at the same time, as embarrassment would only be when I show any kind of bias for one side against the other. The matter here is different, as these are public issues and if there is a vote, it will proceed naturally," he assured.
The members of the Senate agreed on electing Abdel-Razek as the speaker of the Senate, Former Judge Bahaa Abu Shuka as the speaker's First Deputy, and Feby Fawzy as the speaker's Second Deputy.
Abdel-Razek, born in Minya governorate in 1948, succeeded former interim Mansour as Chief of Supreme Constitutional Court in 2013 and currently heads the Mostaqbal Watan Party.
He obtained a BA of Laws in 1969 from Cairo University. Following his graduation he was appointed in the Central Auditing Organization, and then as an assistant public prosecutor.