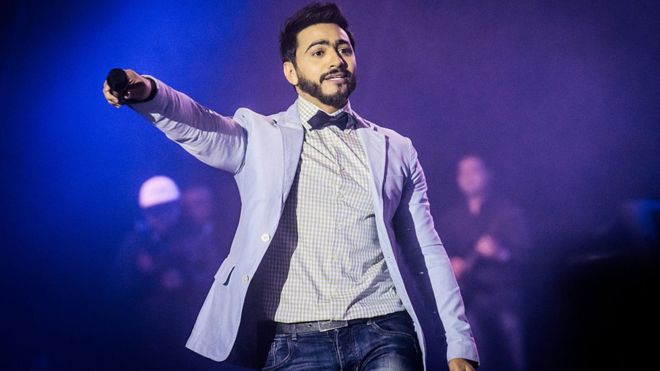 Saudi Arabia's General Authority for Entertainment (GAE) announced on Wednesday that Egyptian singer Tamer Hosni will host a concert for the first time in the King Abdullah Economic City on March 30, 2018.
"With the support of the GAE, Egypt, and the Arab world's star Tamer Hosni [will perform] in King Abdullah Economic City, the date of party March 30, 2018," Roznamah Entertainment website and Hosni posted on Twitter.
Saudi Arabia further has witnessed its first ever Opera performance, 'Antar and Abla', as well as a Jazz Festival in February.
In December 2017, Saudi Arabia decided to open a cinema for March, 2018 after a 30-year ban.
It comes as part of the Kingdom's 'Vision 2030', one of which's aims is to increase contribution of the entertainment sector to the national GDP, from three percent to six percent.
Crown Prince Mohammed Bin Salman previously said that his country aims to localize 50 percent of the leisure sector, after Saudi citizens spent $22 billion on entertainment activities abroad each year.
Edited translation from Al-Masry Al-Youm