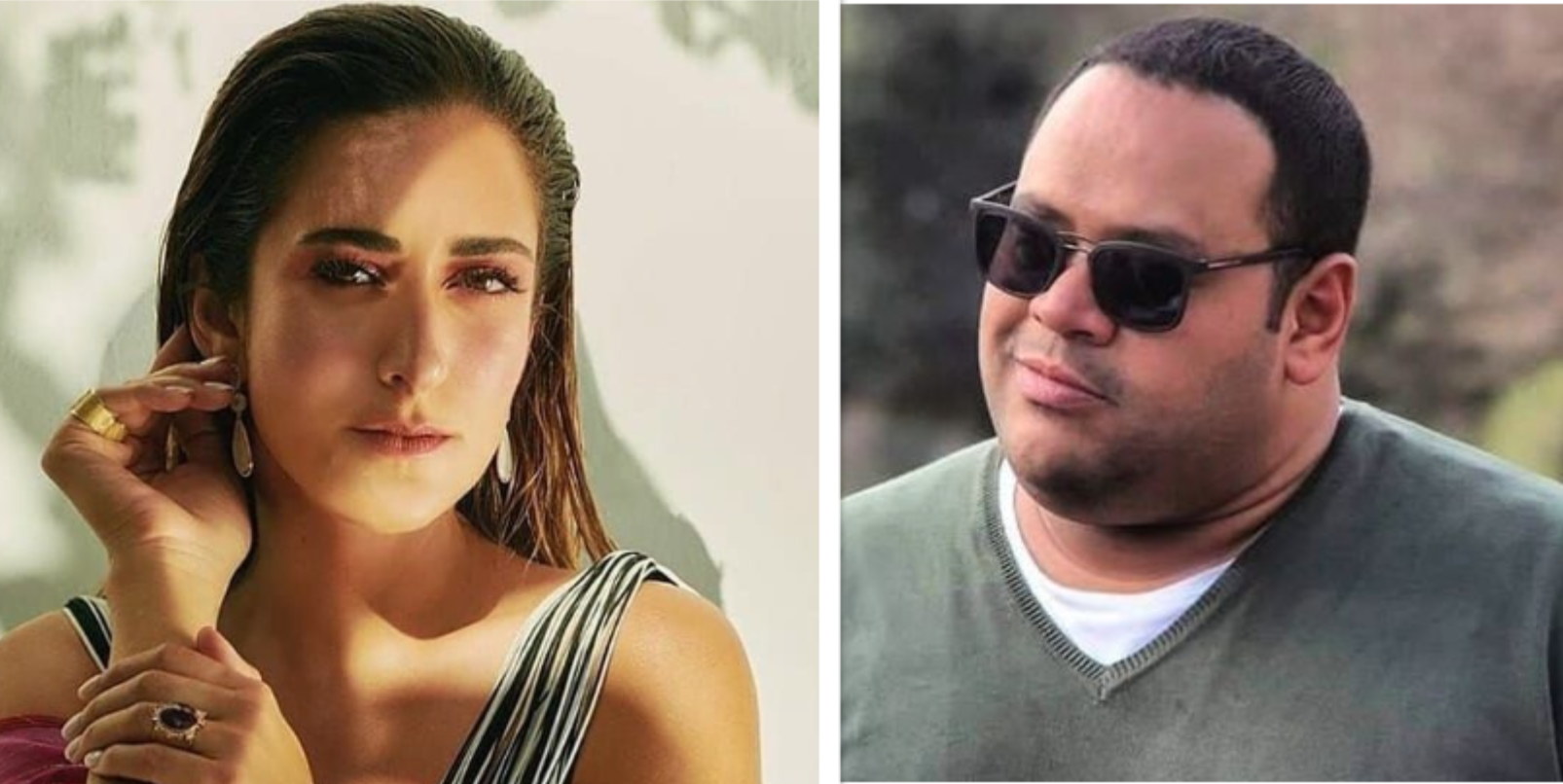 Egyptian stars Mohamed Mamdouh and Amina Khalil will soon begin filming the series "Khali Balak Men ZoZo", which is scheduled to be aired during Ramadan 2021.
This will be the fourth collaboration between Mamdouh and Khalil, as the two have starred in three shows together—"La totfi' al-Shams", "Qabil", and "al-Khalia".
"Khali Balak Men ZoZo" was written by Maryam Naoum and will be directed by Karim el-Shennawy.
In addition to this series, Mamdouh will also act in the Ramadan series "Taqato Torq" alongside Mona Zaki, Mohammed Farag, Sayed Ragab, Mohammed al-Tagi, Mayan al-Sayed, and Hanan Youssef.
The series is written and directed by Tamer Mohsan.
Mamdouh is also working on a movie, "Ahl al-Kahf", written by Ayman Bahgt, directed by Amr Arafa, and produced by Walid Mansour.
"Ahl al-Kahf" stars Khalid al-Nabwi, Ghada Adel, Mahmoud Hemeda, Mostafa Fahmy, Mohammed Farag, Amro Abdel Galel, Ahmed Fouad Selim, Rem Mostafa, Abdel Rahman Abu Zahra, Sabri Fawaz, Hager Ahmed, and Maged al-Masry.
According to IMBD, Khalil has acted in 28 movies and TV series, including the critically acclaimed Grand Hotel series and the soon-to-be-released movie Wa'fet Regala (A Stand Worthy of Men).
Mamdouh has appeared in 34 movies and TV shows.