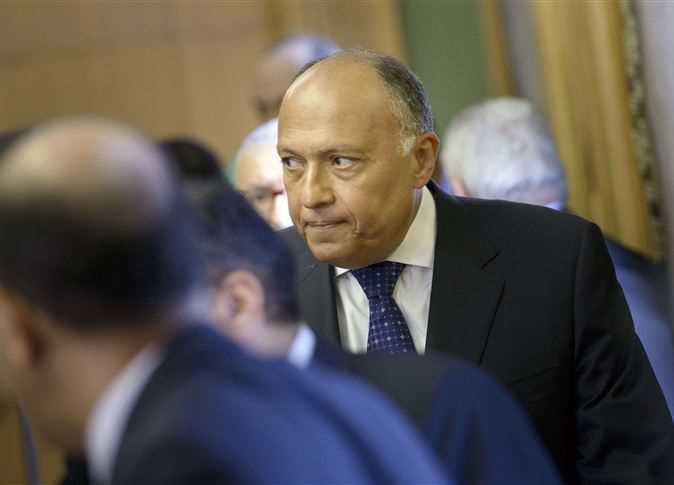 Egypt's Foreign Minister Sameh Shoukry said Friday that Egyptian-Turkish talks have stopped presently, denying that an Egyptian delegation was heading to Turkey to resume talks anytime soon.
In a phone interview with TV host Amr Adib on the "al-Hekaya" (The Story) show, Shoukry said that there is no current date on resuming exploratory sessions to review Egyptian-Turkish relations.
He pointed to Egypt's reservations on certain Turkish policies, especially following abuse from Erdogan's advisor.
"There is diplomatic representation on both sides with their charge d'affaires, through which the normal political dialogue takes place in conveying messages, managing the relationship and communicating what we see regarding relations and what we find of opinions that we need to communicate to the Turkish side," he explained.
Regarding Turkey's decision to stop using Turkish lands as a platform to criticize the Egyptian administration, he said:
"We expect that Egyptian-Turkish relations will be based on the principles that govern stable international relations, including non-interference in internal affairs and good neighborliness, not by allowing any activity on state lands that would destabilize another country."
"These are the established principles in the Charter of the United Nations, which we follow and adopt, and we expect in all our relations that countries will exchange these same principles."
An advisor to Turkish President Recep Tayyip Erdogan Yasin Aktay criticized Egyptian authorities for rulings issued against the leaders and members of the outlawed Muslim Brotherhood group over the Rabaa sit-in dispersal.
In an article on the Turkish Yeni Şafak newspaper, Aktay said that with the approaching of the eighth anniversary of what he called a "military coup in Egypt", an Egyptian court has ratified a previously issued decision to execute 12 people, including ministers in "the elected government that was overthrown by the coup, as well as figures in the party of that government."
Aktay's words contrasted with recent positive statements from the two countries and the rapprochement that witnessed several meetings in Cairo. A Turkish delegation visited Cairo on May 5-6, at the invitation of Egypt, and after the visit a joint statement was issued describing the talks as "frank and in-depth."
Edited translation from Al-Masry Al-Youm