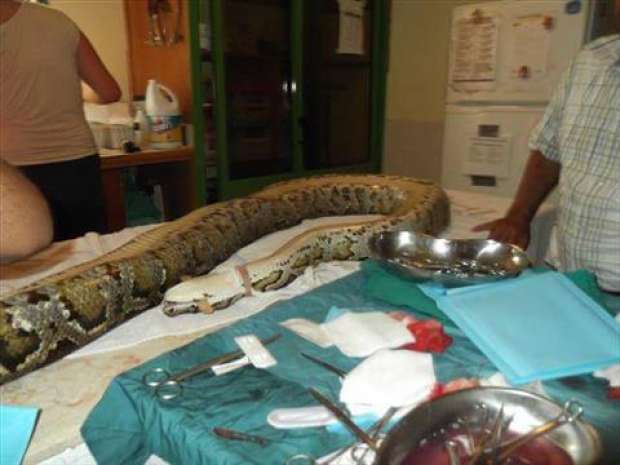 An Egyptian vet performed surgery on a Burmese Python in Hurghada, rescuing the nine-year old reptile from death, according Al-Arabiya news website.
The snake, which performs at circus shows in Hurghada for tourists, is 4.5 meters long and weighs 40 kilograms. The vet, Charlie Atef, removed 33 eggs from the snake's body.
Atef told Al-Arabiya that the snake was suffering from severe infections that could have led to its poisoning and death because it was storing too many eggs inside its stomach. The snake should have laid the eggs more than a month and a half ago, he added.
The eggs were spoiled and were extended inside the snake's body resulting in the snake having to undergo surgery, according to Atef.
All other alternatives to surgery to bring out the eggs failed, said Atef.
According to Atef, the female serpent was injected with 20 cm of anesthetic, an amount large enough to numb three horses.
The Burmese Python is one of largest species of snake in the world.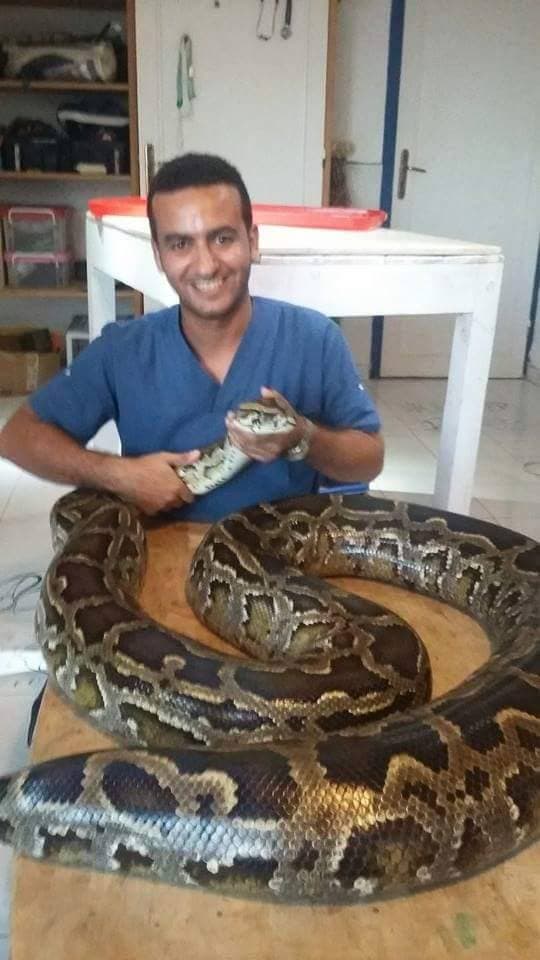 The vet with the serpent ahead of the surgery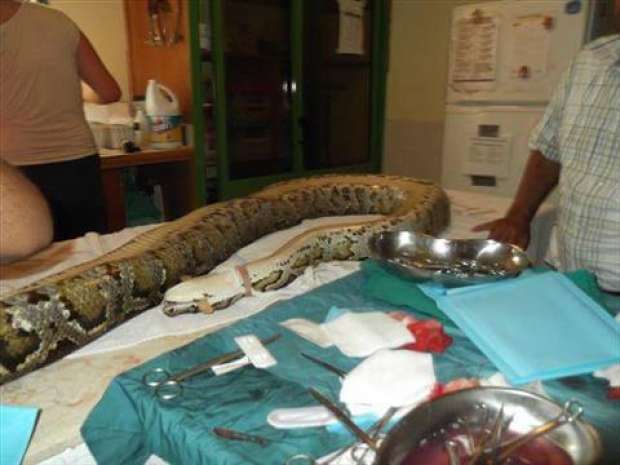 The serpent after being anesthetized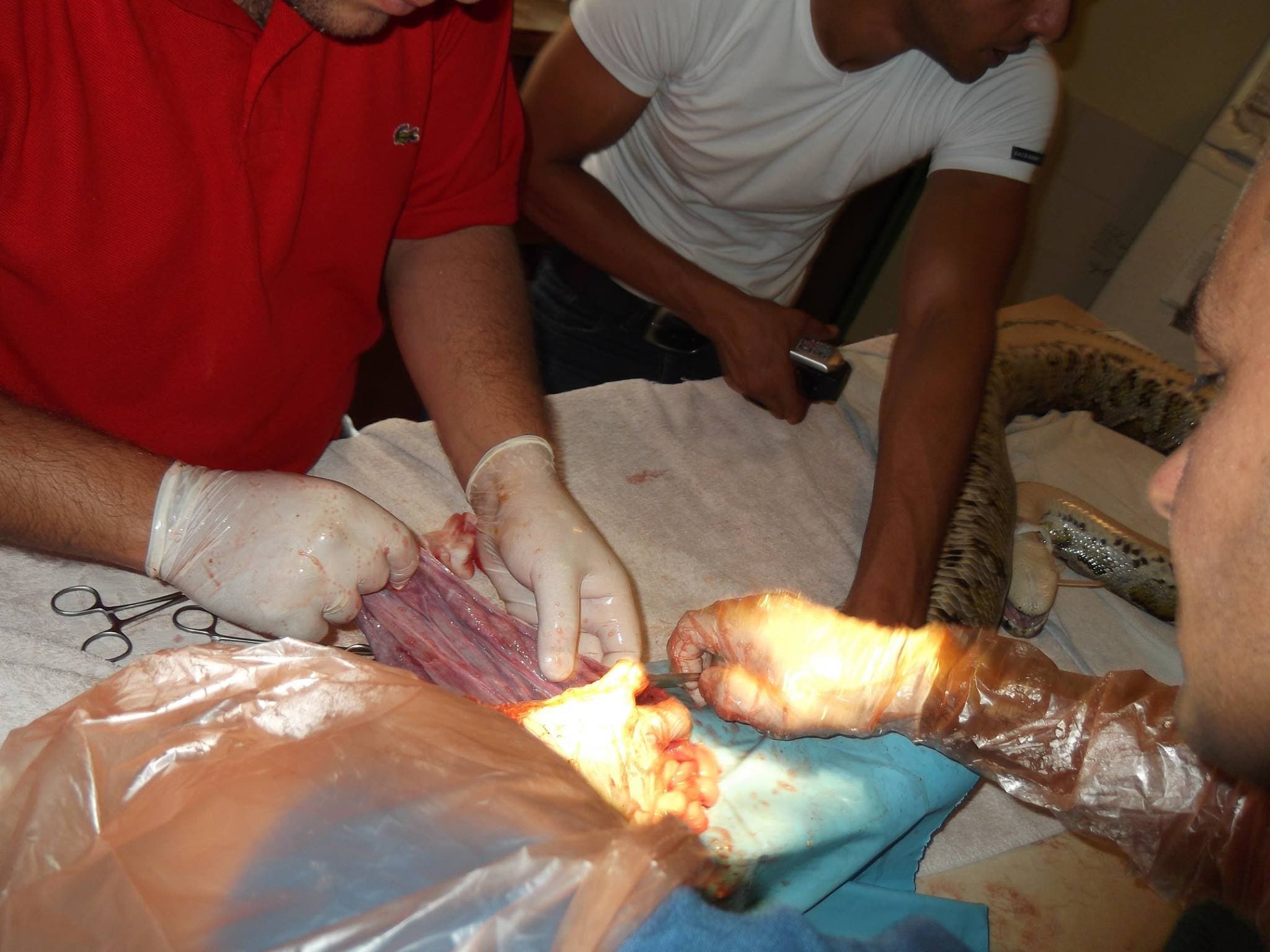 Charlie Atef performing surgery on the Burmese Python
The Egyptian vet after performing surgery on the serpent
Edited translation from Al-Masry Al-Youm