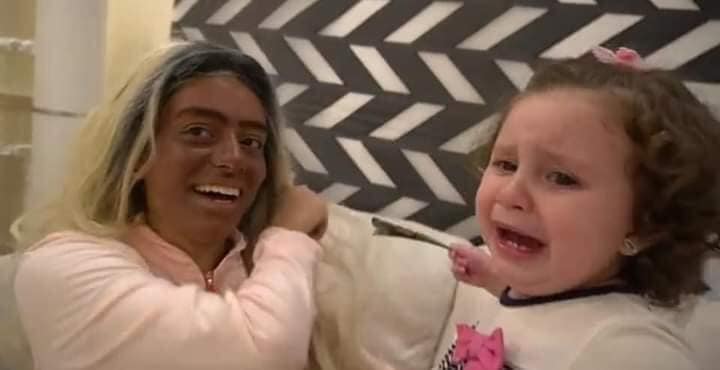 Egyptian YouTubers Ahmed Hassan and his wife Zeinab received a firestorm of criticism after uploading a video of them pranking their infant daughter Eileen and laughing as she cried.
The prank involved Zeinab painting her face black and creeping up on her daughter as she slept, causing the little girl to scream and cry at her mother's unfamiliar appearance.
Upon uploading the video to social media, the couple was met with outrage and were accused of exploiting their child and her misery for fame.
One Facebook user announced that they had submitted a complaint against Ahmed and Zeinab to the National Council for Motherhood and Childhood.
"A report to a child rights association and a report to any responsible authority: Save this innocent child from this psychologically-ill family," the user wrote.
The vlogging couple, who have over five million subscribers on YouTube alone, have repeatedly come under severe criticism for involving their young daughter in potentially traumatizing pranks.
"It's unbelievable that the insane quest for money, interaction, and fame has prompted a mother and a father to humiliate their girl in such a way. It's not their first time. A child rights association has fined them LE200,000 before. Save the child and enough psychopaths," the Facebook user continued.