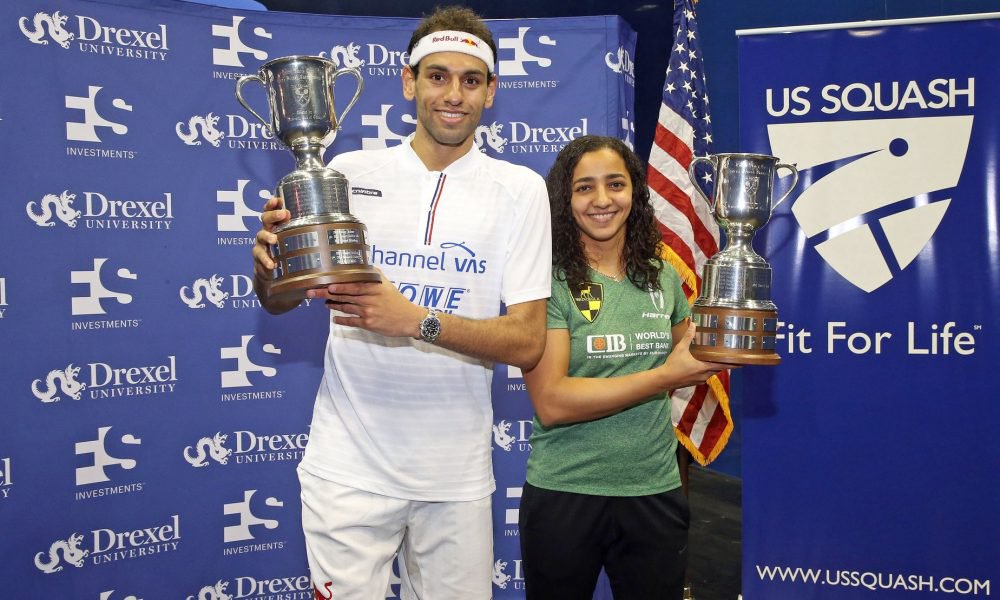 Egypt continues to reign over the world of squash, with national team members Mohamed Elshorbagy and Raneem el-Welily winning their respective titles at the US Open games, on Saturday.
Elshorbagy earned his win against Germany's Simon Rösner following a heated match; each player had won two sets, before Elshorbagy finally prevailed in the fifth, beating world number four to the title.
"I need to give credit to Rösner, he played amazing throughout the whole week," Elshorbagy told Squash Info website.
"I'm pleased we had a fair battle. I'm pleased to win my third US Open title. I lost last year and I was a bit disappointed, but I lost to the better player and had no regrets.
"This year, I wanted to come and try and do one match better, and luckily I was able to do that, and it came together this week,"Elshorbagy concluded.
Currently, Elshorbagy ranks first in the PSA World Rankings. He also won the World Series Finals back in June.
As for el-Welily, she faced her national team colleague Nour el-Sherbini: the only player in the world to rank above her. El-Welily was on form with an early command of the match, crippling el-Sherbini from reaching her full power with an initial 11-6 victory, and then 11-9, and finally, an inevitable win with 11-8.
"It's definitely a special moment for me," el-Welily reflected. "Nour has had a great week and has played really well and I look forward to many more matches this season. I'm sure she will come back fighting and they will be good battles."
This tops el-Welily's result last year, where she finished second to el-Sherbini. It also marks the former's first US Open title.
"I'm very glad that I managed to make it one [step] further this time," el-Welily told Squash info website, "The US Open has been one of the titles that I have always loved, and a title that I have wanted to win for a long time now."
El-Welily and el-Sherbini have had a close 2017/18 season, with the two contesting in six finals, and a total of 18 matches. Out of 18 face-offs, both had an equal number of nine wins. However, Saturday was el-Welily's day, as it saw her lift her 19th PSA Tour title of her career.
El-Welily is now first in the PSA World Series rankings.
The win is also special as it puts el-Welily and Elshorbagy as the first two players to qualify for the PSA World Tour Final, an event that brings together the reigning PSA World Champions, and the seven PSA World Tour Platinum title winners.