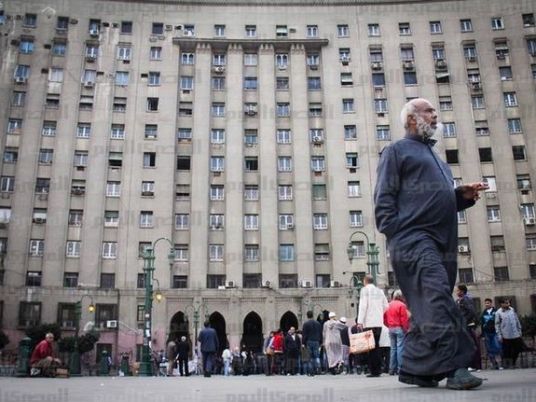 Al-Masry Al-Youm met Sunday with citizens travelling to countries on which Egypt has recently placed travel restrictions at the Ministry of Interior's Travel Documents, Immigration and Nationality Department.
Travelers must apply for security clearance before traveling to six countries, going through two phases: the first is to provide required documents, and the second is receiving the permit after at least 48 hours.
Dozens of citizens queued before the window for travel documents office at the government building Mugamma al-Tahrir to apply for the permits.
Some complained about what they described as random and poor organization, while others welcomed the decision and stressed that it protected youth from being seduced to join any organizations working against Egypt's national security.
The application procedure takes about an hour. The employee checks the passport, ask for the person's image and a copy of the visa and trade record in case the person was traveling on trade business. After evaluating the documents provided, the citizen returns at least two days later to receive the security clearance.
Ahmed Khairy, shop owner at Mousky area, told Al-Masry Al-Youm he used to travel a lot to Turkey for trade. He pointed out he sometimes travelled to Turkey more than four times a month.
"How can I wait for three days to receive the security approval each time?" said Khairy. Khairy mentioned that the decision could be useful in protecting youth despite posing a challenge to him.
Amr Mahmoud meanwhile did not object to the decision but complained of the procedures and disorganization.
The government has set travel restrictions for six countries, namely Turkey, Libya, Syria, Qatar, Yemen and Iraq citing security reasons. Travelers including journalists must obtain a security clearance from the Travel Documents, Immigration and Nationality Department before heading to those countries.
Edited translation from Al-Masry Al-Youm