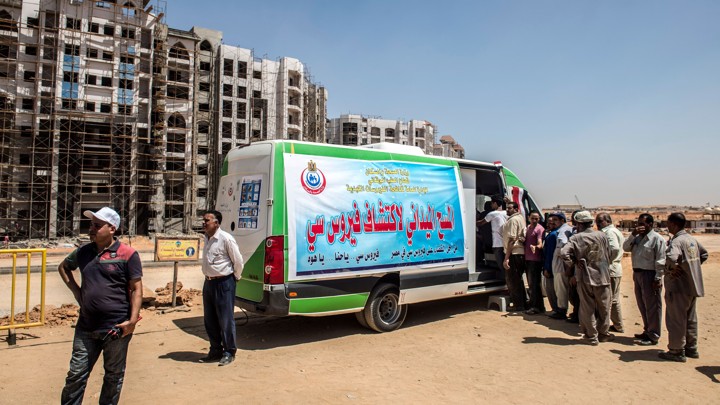 Egypt's Minister of Health and Population Hala Zayed reported on Wednesday that number of people screened as part of the second stage of the "100 Million Healthy Lives" initiative has reached 15.4 million.
Zayed said that the total number of the people whom the ministry has screened since October 2018 is 28.5 million, adding that the government aimed to treating the Hepatitis C patients with no charges.
The initiative aims at eliminating Hepatitis C in Egypt and providing early detection of the virus, alongside wiping out other diseases such as diabetes and those related to obesity, Zayed explained.
Spokesperson of the health ministry Khaled Megahed said that the ministry has installed four points in the Cairo International Book Fair 2019, with 1,913 people screened in the fair from January 23 until January 29.
The screening campaign for Hepatitis C began earlier this year, targeting people aged 19 to 59 for scanning through PCR tests.
Those testing positive for the disease are expected to undergo further check-ups, and will be provided free medication.
Egypt has the highest rate of Hepatitis C in the world, first surfacing in the 1950s due to unsterilized injections. The highly-infectious blood borne virus kills an estimated 40,000 Egyptians a year, and at least 1 in 10 of the population aged 15-59 are infected, according to the World Health Organization.
Edited translation from Al-Masry Al-Youm