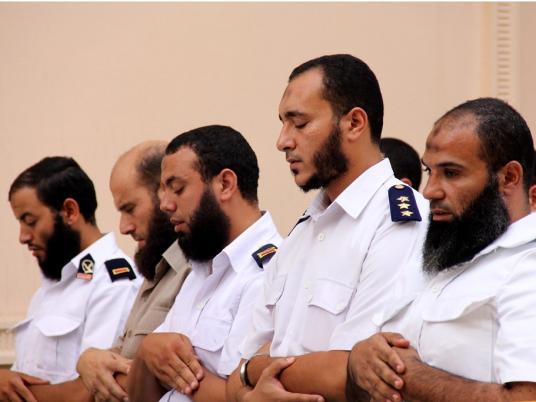 Vice-President of Egypt's Supreme Administrative Court, Mohamed Maher Abu al-Enein, recently issued a verdict supporting a number of police officers fired from duty for having beards.
According to Akhabr Al-Youm newspaper, the court verdict suspends a previous decree issued from Egypt's Ministry of Interior, which states that officers are to be fired if they keep their beards.
The court's verdict follows after a bearded colonel fired from his post filed an appeal against the decision. In 2013, the same court issued a verdict defending the rights of a bearded officer had to return to work, with the reasoning that his presence in the police service represented no threat.
The court also overturned the Interior Ministry's appeals against the return of bearded officers to their jobs, refusing to retire them. The court rejected the minister's justifications about the transfer of officers to the reserves, stressing that these rulings were not permissible.
The Interior Ministry appealed against the court however, leading to a long and difficult legal battle.
In 2013 controversy arose when various bearded police officers appeared in the media, calling on the state them to keep their beards despite the rules of the Egypt's Police Force forbidding it.
Although this sparked widespread debate, especially after 2012 when bearded officers became more common, judiciary rulings have settled the dispute by transferring officers to reserve or supporting their rights to keep beards.