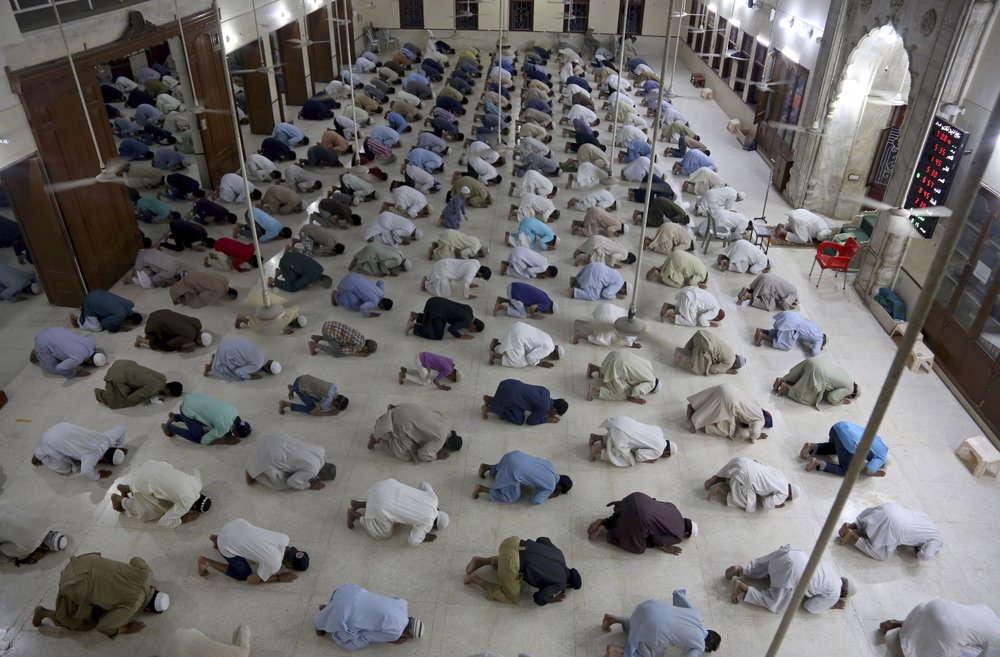 Egypt's Al-Azhar Mosque announced Sunday that prayers at the mosque during the last ten days of Ramadan will be performed without public attendance, instead being broadcast on the mosque's official Facebook and YouTube pages.
The mosque stressed that Muslims must pray at home and adhere to the Ministry of Health's coronavirus guidelines.
Starting Saturday the Ministry of Endowments has decided to broadcast the daily Ishaa (evening prayers) and Tarawih (prayers following Ishaa during Ramadan) prayers at Cairo's Mosque of Amr ibn al-As, in cooperation with the Al Quran Al Kareem Radio Channel and Ministry of Telecommunications.
These prayers will be attended by the mosque's Imam and workers, the ministry said.
It added that the Friday and congregational prayers will remain suspended until the outbreak passes.
Minster of Endowment Mohamed Mokhtar Gomaa said that the radio channel will choose a Quran reciter to perform the prayers without the use of external speakers, to prevent any gatherings near the mosque.
The Ministry announced in April that it suspended all group religious activities during Ramadan, including prayer in mosques and large charity iftar tables, as a precautionary measure against the coronavirus outbreak in Egypt.
The ministry stressed that mosques would remain closed as long as Egypt continues to record new coronavirus cases and as long as a ban on gatherings is in force.
The ministry issued an order on March 21 to halt Friday prayers and congregational prayers, closing all mosques and their attachments.