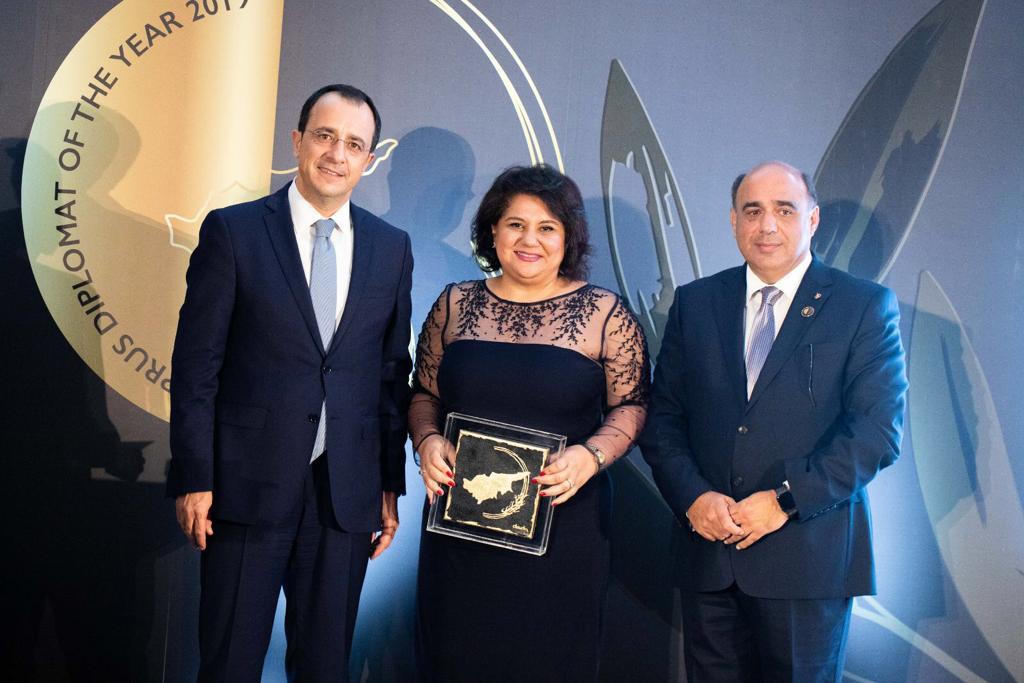 Egypt's Ambassador to Cyprus Mai Taha Khalil has won the Diplomat of the Year Award, which was organized for the first time this October by the Cypriot Chamber of Commerce and Industry under the auspices of Cyprus Foreign Minister Nikos Christodoulides, according to an official statement issued by Egypt's Ministry of Foreign Affairs.
The Egyptian ambassador was granted the award by Christodoulides during a ceremony held at Nicosia's Presidential Palace on October 31, and the prize comes in recognition of Khalil's work in strengthening ties between Egypt and Cyprus during her role as Egypt's ambassador to Nicosia.
More specifically, criteria for the voting process revolved around candidates' achievements in the field of economic diplomacy and their contributions to strengthening economic ties between Cyprus and their home countries, in addition to their efforts to integrate into Cypriot society, according to the statement.
Ambassadors in Nicosia from various countries around the world participated in the vote.
For her part, Ambassador Khalil expressed her gratitude for the constant support of Cyprus's Foreign Minister, highlighting as well the importance of the Egypt-Cyprus relationship, which she said remains crucial in addressing a number of ongoing challenges in the Middle East.
Before moving to Cyprus, Khalil began her diplomatic career as Egypt's ambassador to Uganda, and she is considered the first-ever woman to be appointed to the position, according to a previous interview with Al Masry Al-Youm. She described the experience as challenging during the interview, especially given the fact that the post had been male-dominated for so long.
In October 2019, officials from Cyprus, Egypt, and Greece met in Cairo to discuss a framework for cooperation between the three countries and showcase joint efforts to combat terrorism and secure stability in the region.
Photo Credit: Egyptian Ministry of Foreign Affairs