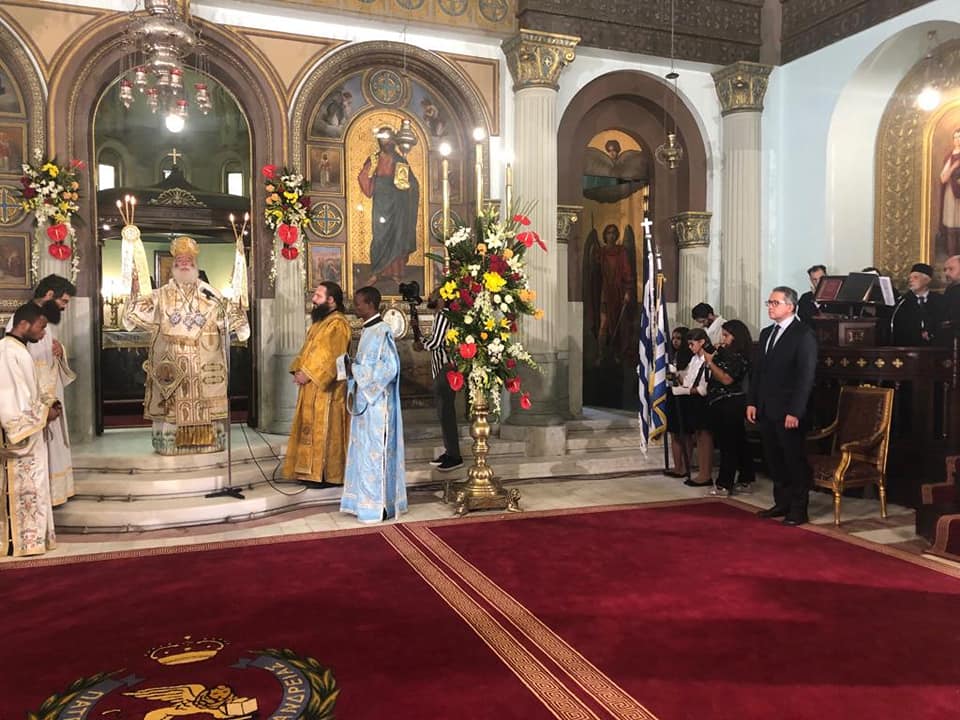 Egyptian Antiquities Minister Khaled al-Anany on Saturday inaugurated the Saints Constantine and Helen Greek Orthodox Church in downtown Cairo, after two years of restoration work.
Anany relayed President Abdel Fattah al-Sisi's sincere greetings and congratulations on the church's inauguration, which dates back more than 100 years.
The minister said that following restoration work, the church has returned to its former shining charm emphasizing the close, distinguished bonds between Greece and Egypt.
Anany said that these strong relations extend back by more than 2,000 years, with this bond only being further affirmed day by day in all fields, political or otherwise. He noted that these relations have been and will continue to be excellent.
As antiquities minister, Anany expressed his joy at witnessing the restoration of a church in Egypt, a blessed country that the Holy Family of Jesus Christ spent more than three and a half years in.
The Eastern Orthodox Patriarch of Alexandria and all Africa, Theodore II, representatives of the Greek Church and Cypriot Church, the Deputy Minister of Education representing the Greek government, ambassadors and the head of the Greek community in Cairo attended the opening ceremony of the church.
Edited translation from Al-Masry Al-Youm