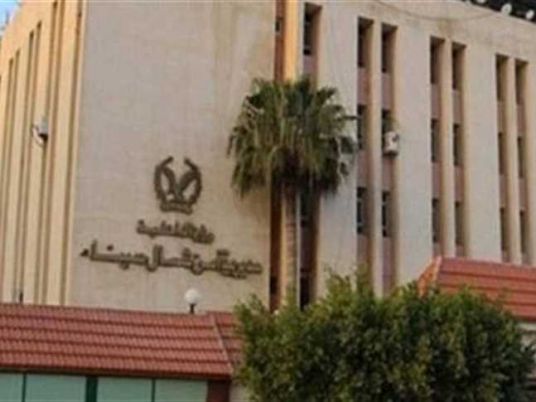 Egypt's Armed Forces released on Tuesday morning their 25th statement regarding the ongoing army operation 'Comprehensive Sinai 2018', which aims to eliminate the presence of Islamic State (IS) militants in Sinai.
According to the statement released from army spokesperson Tamer El-Refa'ai, three militants killed by forces assigned to conduct sweeping operations, while arresting 59 suspects in North and Central Sinai.
Egyptian Air Forces were also able to destroy five vehicles and stationing inside North Sinai, beside the destruction of other 12 vehicles used by militants to launch attacks.
The statement also noted that forces were able to destroy 285 stationing points and stores that contain military uniforms, 10 mortars, ammunition reserves, 200 kg of TNT, wireless communication devices and a number of books on their extremist ideology.
Meanwhile, forces were able to discover 10 explosive devices planted to target the army in their areas of operations, to destroy a number of tunnels in the city of Rafah.
The statement noted that recent operations led to the injury of an army conscript during the clashes with militants and the death of two civilians from explosion targeted to the forces.
In February, the Egyptian Armed Forces cooperated with the police for a wide-scale military operation around Egypt centralized in the Sinai Peninsula, to eliminate the presence of IS. Both the Second and Third Field armies conducted the operation in Sinai.
The IS affiliated group 'Sinai Province' has been active in the areas of North and Central Sinai since 2014. The group had been previously known as the 'Ansar Bait al-Maqdus', and was established to oppose the Egyptian Armed Forces. The group's ideology sees the army and police as apostates standing in their way, and must die to allow the Islamic Caliphate to flourish.
With the rise of the IS in Iraq and Syria during 2014, the group declared their affiliation to IS and changed their name to 'Sinai Province'. This step was followed by massive and unprecedented attacks against the army and police stationing points based in the Sinai Peninsula.
In response to these attacks, the Egyptian Armed Forces launched a number of military operations prior to the 'Comprehensive Sinai 2018' operation. These operations went on under the name 'Martyr Right' and saw the elimination of hundreds of 'Sinai Province' members.