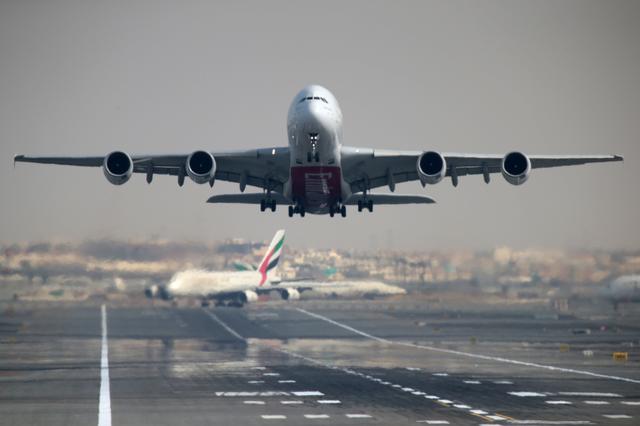 Egypt's Civil Aviation Ministry has instructed that several precautionary measures be implemented before passengers board any plane, such as banning the distribution of leaflets and meals to minimize contact as much as possible, Minister of Civil Aviation Mohamed Manar Enabah announced Tuesday.
He added that aircraft will be disinfected periodically after each flight.
During a telephone conversation with host Ahmed Moussa's "Ala Masouleyety" (On My Responsibility) TV program, Enaba specified that only dry meals and canned drinks will be available during flights.
And in a Tuesday press conference, the first since he assumed the Minister of Civil Aviation's office six months ago, Enaba explained that special areas will be allocated for people with chronic diseases while any passengers who show symptoms will be isolated at the aircraft's rear rows.
Enaba announced on June 7 that air traffic in all Egyptian airports would resume staring July 1, in accordance with preventive and precautionary measures to coexist with the coronavirus outbreak, while flight reservations have reopened in all airline offices.
The Ministry of Civil Aviation announced the suspension of civil aviation traffic in Egypt since March 19, excluding air cargo flights, charter flights only for tourist groups already in Egypt who want to return home, international medical flights and domestic flights.