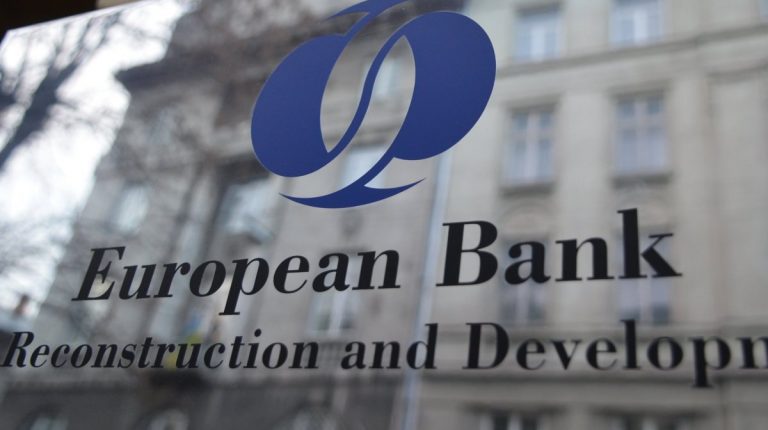 Egyptian Minister of International Cooperation, Rania al-Mashat held a video-conference meeting with the Acting President of the European Bank for Reconstruction and Development (EBRD) Jürgen Rigterink to discuss a new strategy that the bank seeks to implement in its countries of operations from 2021-2025.
A statement by the Ministry of International Cooperation explained that the new strategy aims to reduce carbon emissions to enhance environmental sustainability, provide equal opportunities through empowering women, and further digital transformation.
Rigterink praised Egypt's efforts in incorporating these steps throughout its numerous sectors. He also explained that the EBRD serves as a developmental partner to Egypt as it has invested in 16 projects within the country this year.
Mashat on her end confirmed that this new EBRD strategy falls in line with the Egyptian government's development visions.
The cabinet recently approved a strategy obliging new investment projects to follow environmental standards that support green recovery, she said, with 30 percent of projects this year scheduled to adhere to these standards.
She added that Egypt is also considered one of the leading countries for empowering women and achieving equal opportunities, as the Ministry of International Cooperation in cooperation with the World Economic Forum and the National Council for Women launched a platform to help bridge the gender gap in a first of its kind initiative in the Middle East and Africa.
And regarding digital transformation, Mashat noted a strong relationship in this area and the issue of equal opportunities for women and youth, especially in the wake of the coronavirus pandemic which she says has reinforced the need to take advantage of the fourth industrial revolution's merits.
She noted Egypt's endeavors to become a gateway for the EBRD's expansion in Africa, in light of the close relations and joint cooperation between Egypt shares with various countries in the continent.
Egypt is a foundational member to the EBRD, as the bank has invested more than 6.5 billion euros in more than 116 projects in Egypt covering all economic sectors, the most important of which are infrastructure, manufacturing, services, agriculture, banks and financial markets.