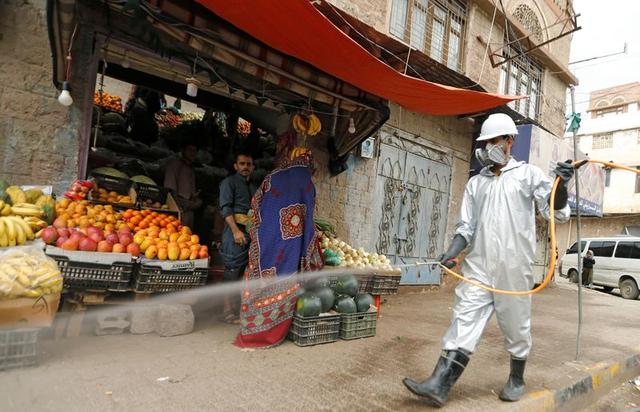 Egypt's Health and Population Ministry on Monday announced that the nation's death rate has fallen to 6.6 percent compared to preceding days.
According to the ministry's data, the number of recovered cases reached 24.1 percent of the country's total number of cases.
A total of 2,041 positive to negative cases have been tested in Egypt, 34 percent of the total.
Egypt on Sunday confirmed 272 new coronavirus cases, bringing the country's number of confirmed total cases so far to 6,465.
The total number of COVID-19 deaths has now reached 429 nationwide.
On Sunday the Health Ministry also said that forty people have been discharged from hospitals after recovery, receiving medical care according to the World Health Organization's guidelines.
The total number of people recovering from the coronavirus has risen to 1,562 cases to date.
The Ministry of Health and Population continues to increase its preparation throughout the country, following the situation first-hand and taking all the necessary precautions against infectious diseases.
Data from the WHO has revealed the top five Egyptian governorates in terms of infections: Cairo, Giza, Alexandria, Qalyubiya, Monufiya, and Damietta.
Egypt's government imposed a nationwide curfew from seven pm until six am in March 24 and extended school closures to fight the spread of coronavirus. The government has decreased the curfew time over the past until it shortened during Ramadan, to start at nine pm instead of eight pm, and last until six am.
The measures imposed by the government include banning citizens from traveling all across the country or from traveling on any roads from seven pm to six am.
All restaurants, and similar shops and establishments that offer food service to the public should remain closed, and will be limited to home delivery service until seven pm.
Services provided to citizens by ministries and governorates, such as notary services, civil registry, traffic licenses, work permits, and passports are suspended.
All sports and public clubs, youth centers and gyms are closed nationwide. Study at schools, institutes, kindergartens, and universities, as well as any student gatherings in private lessons, are also prohibited.