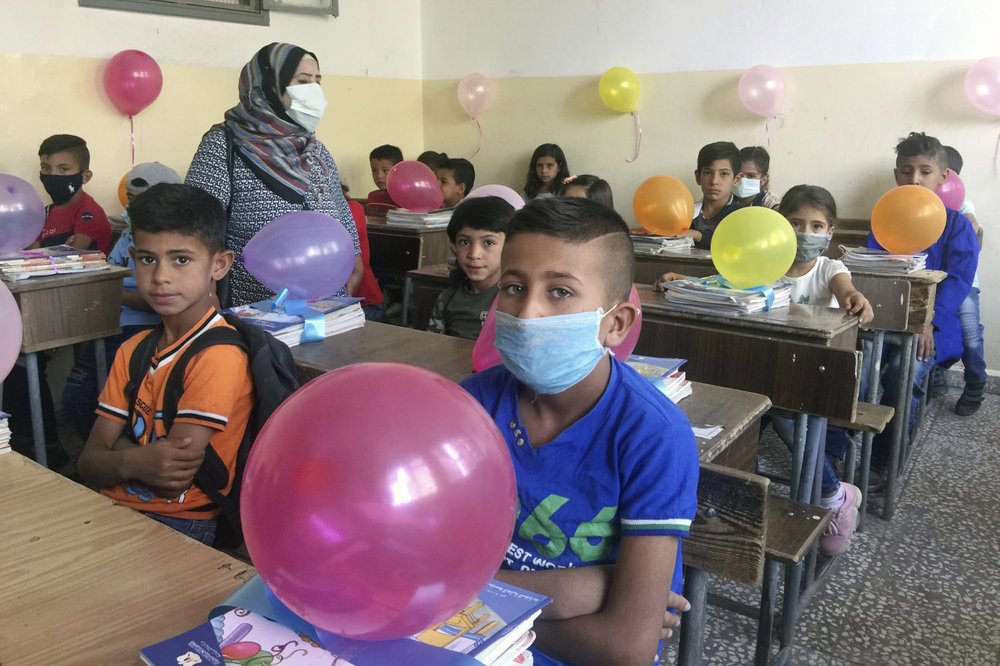 The Egyptian Minister of Education Tarek Shawky confirmed Friday that the new school year will be regular and attendance will be required in schools for the interest of students.
Public schools are set to begin session on October 9, while international school students have started on September 12.
He added that teachers and administrators are being vaccinated, with about 900,000 teachers and administrators vaccinated so far while the rest of the workers will be vaccinated in the course of the upcoming week.
The ministry also announced enforcing a preventive plan to confront the coronavirus.
This includes training students to wash hands with soap and water for no less than 30 seconds, and repeatedly in school before eating any food or drink, during recess and before entering classes.
Other measures include putting the appropriate facemask on correctly, preventing crowding and observing social distancing on school buses and while going to classes.
The instructions include that each student sit on a separate disk during class, and the teacher must maintain social distance with students when moving.
The ministry advised that it is preferable to rely on foods prepared in advance at the hostel or provided through school meals.
It said that students will be thermally surveyed before entering the school, and everyone in school and over the age of 18 will be vaccinated.
The plan also includes that the school sets up awareness-raising posters at the entrance, corridors, and in the locations of school activities.
It also stated that preventive measures shall be broadcast on school radio, with the inclusion of educational materials interspersed with school activities in multiple patterns.
The instructions stressed that the school administration and the competent committee must allocate a temporary isolation room when a case is suspected among students, teachers or support staff.