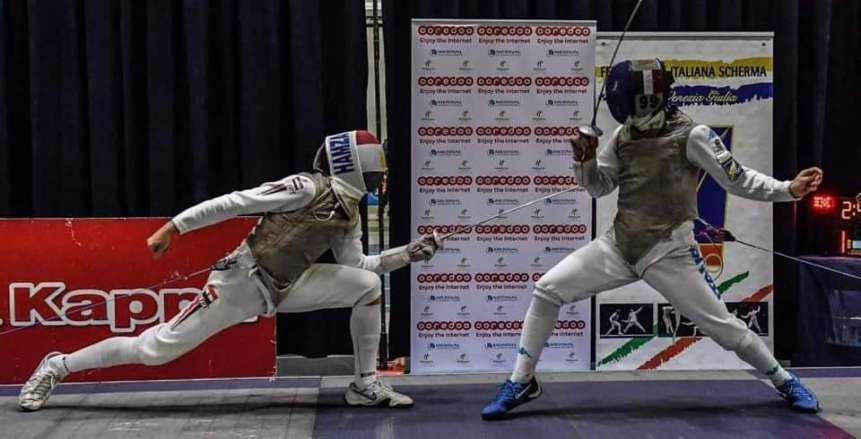 Egyptian fencer Mohamed Hamza won the golden medal at the Youth Epee World Cup in France on Sunday.
Hamza qualified for the final match after defeating the French fencer Armand Spyger 15/6 in the semi-final match, and Russian fencer Kirill Borodakhiv 15/10 in the quarter-final match.
Hamza then defeated US fencer Kenji Bravo 15/11 in the 16th round, Russian fencer Alexander Druzdov 15/12 in the 32nd round, then Danish fencer Christopher Clark 15/7 and then Russian fencer Ivan Troshin 15/9 in the 64th round.
Hamza currently ranks first in the world rankings for fencing after winning the silver medal at the Youth Epee World Cup in Italy in 2019 and the bronze medal at the Youth Epee World Cup in Poland.
Egypt has been announced as host of the Senior Fencing World Championship 2021 (the biggest of its kind in the history of the sport) by the International Fencing Federation, according to the results of voting during a conference that took place in Switzerland's Lausanne on Sunday.
Hamza ranked first worldwide in the Junior Men's Foil during the 2018/2019 season. Likewise, Egyptian fencer Alaaeldin Abouelkassem claimed the gold medal at the Men's Foil in the African Championships which took place in Bamako as well as Mali on June.