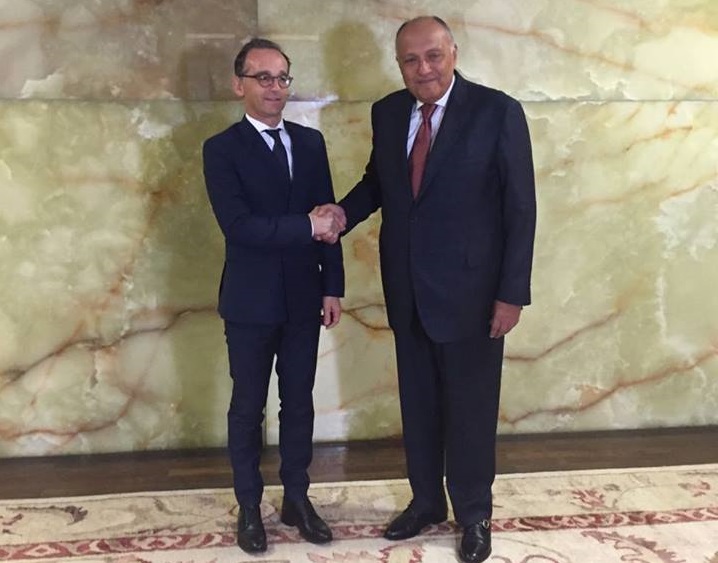 Egypt's Foreign Minister Sameh Shukri on Thursday advised Germany to cancel a warning issued to German aviation companies forbidding flight over Sinai, during a bilateral consultation with his German counterpart Haikou Mas in Berlin,.
According to Al-Ahram newspaper, the German foreign minister stressed that Egypt is a special partner and very important for Germany, praising the ongoing economic developments which he said Germany is following closely and continuously.
"German companies are keen to come to Egypt and increase their investments in the Egyptian market," he said.
Shukri specifically urged the Germany to cancel their warning against flying under 26 thousand feet over Sinai, which was issued in August 2017 and extended until June 28, 2018, in light of improvement regarding the security situation in South Sinai.
Shukri also denied any censorship of the media or newspapers in Egypt during the conference, asserting that the media in Egypt is independent and not subject to censorship of any kind, whether they be satellite channels or newspapers.
He explained that the National Media Authority oversees the media practice and sets the frameworks governing the information system in Egypt, stressing that the media plays its role freely and abides by the professional rules in force world-wide.
Shukri also said that Egypt is hosting 5 million refugees of various nationalities and the German Foreign Minister Mas confirmed his country's full support for Egypt in its fight against terrorism.