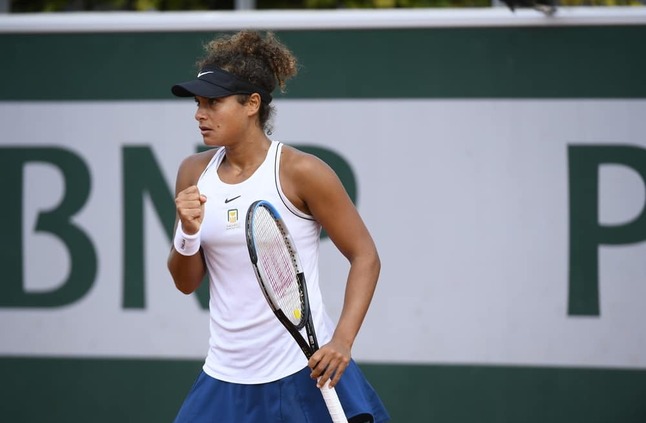 Egyptian tennis player Mayar Sherif became Egypt's first female tennis player to qualify for the Olympic Games on Wednesday, after defeating Colombian player Maria Osorio 2-0 (6/4-6/0) in the Rolland Garros tournament in France.
Sherif moved on to win in the semi-finals of the tournament Thursday, beating US tennis player Katie McNally 2-0 (6/2 – 6/4).
The 24-year old player has won eight singles titles and six doubles titles on the International Tennis Foundation's Women's Circuit. She additionally won a gold medal in the African Games 2019, held in Morocco, upon defeating South African player Storm Simmons 2-0 in the final match.
Prior to the 2020 France Open, Sherif participated in the 2020 Prague open. She has career-high rankings of 171 in singles, and 268 in doubles, according to world rankings in March 2020.
Sherif studied at Pepperdine University in Malibu in California, graduating in 2018 with  BSc in Sports Medicine.