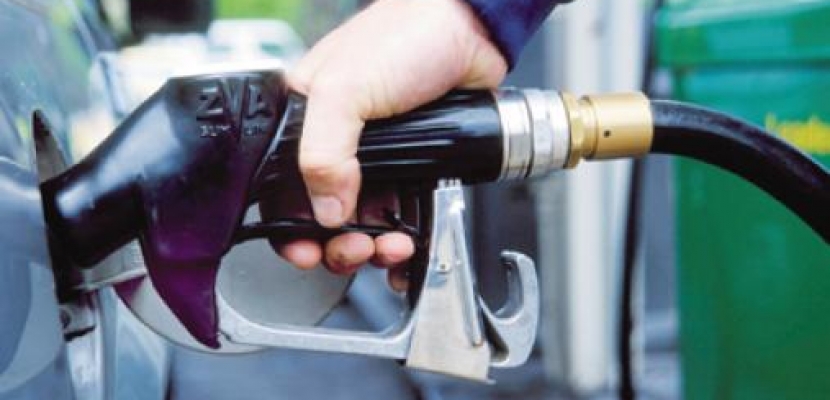 Omar Abdel Sattar has been navigating Cairo's heavily jammed streets to attend business meetings ever since he started his job at a web developing company, however, he's starting to have second thoughts regarding his job's logistics, as inflation in Egypt rocketed due to Egypt's government austerity measures, including a recent sharp increase in fuel prices.
"Some days I have to drive from Heliopolis to 6 October to New Cairo and then back again to attend meetings with clients, but with the hikes in fuel prices I'm not going to be doing this anymore," Abdel Sattar said.
Egypt announced last week that 80 octane petrol and diesel will sell for LE3.65 ($0.20) a liter, up from LE2.35 ($0.13), while 92 octane petrol rose from LE3.5 to LE5 pounds ($0.19 to $0.27).
Raising fuel prices is bound to boost the surging discontent over the austerity policies launched by President Abdel Fattah al-Sisi. However, Egypt's Prime Minister Sherif Ismail said that the decision was essential and could not be delayed.
Abdel Sattar, a young man who considers himself a part of the middle class, earns a base salary of LE4000 per month. "My family is financially stable," he claims. "So the price hikes are still bearable. But if I were financially independent, the recent hikes won't be manageable in at all."
With the recent fuel hike, Abdel Sattar is spending more than LE 800 per month on gas, compared to LE 560 before the hike, given that he fuels up his tank four times a month.
"I think I'm going to have to start reducing my consumption or asking clients to meet at the office, so I'd save my money," Abdel Sattar said.
The subsidy cuts in fuel come as part of broader economic reforms taken to meet demands by the International Monetary Fund (IMF) for a $12 billion bailout loan.
Other measures taken to appease the IMF include the imposition of the value added tax.
Naira Sherif, a marketing specialist at a telecom company, is heavily dependent on her car for her daily commute from Heliopolis to New Cairo. She now fills up her tank for around LE300 per week, summing up to a total of around LE1200 per month, compared to LE780 before the inflation.
"I'm heavily cutting out on my personal consumption- like going out for dinner, for example- because the car is my priority now," Sherif said.
"I witness our lifestyle changing and these hikes won't be the end of it," she added.
The fuel price hike is the second of its kind and came less than a year after a similar rise in November 2016, in which fuel prices increased by 34.6 percent to 46.9 percent.
Additionally, taxi drivers automatically raised the tariff fare by LE1; this negatively affects people who depend on taxis as a daily means of transportation.
This increase has pushed many citizens in Egypt to abandon their vehicles and start depending on other means of transportation, such as calling for an Uber/Careem or taking public transport.
"My workplace is in Dokki," said Ahmed Atta, a bank teller. "I used to drive to work from my residence all the way in Taggamo al-Khames (the Fifth Settlement)," he told Egypt Independent on Monday.
However, Atta was forced to abandon the usage of his vehicle, as he became unable to afford the monthly cost of fuel after the initial inflation last year.
"I agreed with a taxi driver to take me to work, in return for LE800 per month," Atta explained.
Following the recent fuel hikes that took place a few weeks ago, the agreed monthly fee between Atta and the taxi driver reached LE950 per month, despite the fact that the vehicle used runs on natural gas, which has not been been negatively affected.
The taxi driver told Atta that it is necessary to increase his fees, as the vehicle's maintenance services have gone up.
Prior to 2016, Egyptians received subsidies on fuel and natural gas products, and had not expected such a radical change in the system.
Egyptians, for the most part, heavily depend on the daily usage of their cars, however, with the recent fuel hike, citizens are trying to find other ways to get by that won't waste their wages.