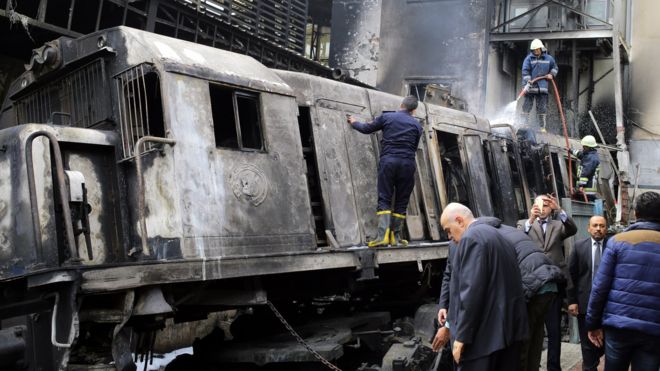 The investigating judge on Saturday morning renewed the 15-day detention of the five suspects in the Ramses Station accident, which killed over 22 citizens and left 43 injured.
The hearing of the defendants was held in the North Cairo court in the Abbasiya area, amidst tightened security measures.
The suspects include the train's driver, his assistant, another train driver and three other rail employees who are all being investigated for manslaughter and gross negligence.
The accident on Wednesday, 26 February took place after a fire broke out when a train engine collided with the station's pavement at the end of the line, causing an explosion.
Transport Minister Hisham Arafat submitted his resignation following the incident.
Arafat had said last year that there is a comprehensive plan to develop the railway system in Egypt by 2022, including its infrastructure, vehicles, tractors, crossings and stations, with a total cost of LE55 billion.
Arafat said that Egypt had signed deals to import 100 trains from the American multinational conglomerate, General Electric, as well as to restore 81 trains, and to request funding for a further 100 trains.
Edited translation from Al-Masry Al-Youm