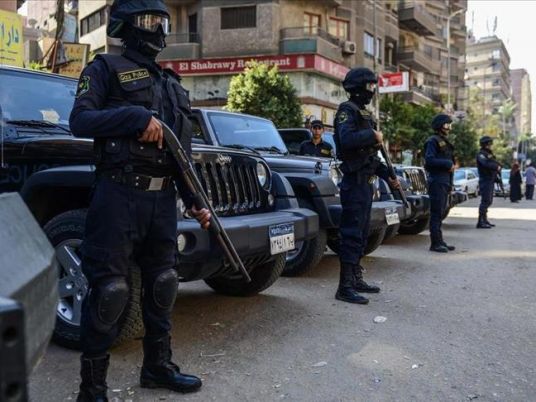 Aiming to eliminate the presence of the Islamic State in Egypt, the Egyptian Armed Forces declared on Friday that the national alert level is raised to "maximum security," or "strict C".
According to the state-run newspaper of Akhabr Al-Youm, there are different types of alerts declared when the country faces threats, with alert levels depending on the acuteness of the threat in question.
Egypt's security forces, including the army, follow A and B type alerts when football matches or festivals and official holidays take place. At those times, forces are deployed in streets, around churches or mosques and stadiums.
Level C alert status includes deploying forces in different parts of Egypt's governorates aiming to face potential threats such as terrorist attacks.
The "strict C" alert level is a level higher than C and is declared when the country prepares for extreme threats, such as terrorism or foreign invasion, with forces being deployed all over the country.
The "strict C" alert means that all off-days for officers and conscripts in the army and police are suspended, in addition to preventing them from leaving their work place. The alert also means that the police expands to the maximum extent its "circle of suspicion" towards the public with necessary measures being taken against suspected criminals or terrorists.
Security forces are also deployed in border provinces, which may witness terrorist operations.
On Friday morning, The Armed Forces Spokesperson Tamer al-Refaei announced that the army has initiated a comprehensive military operation in various strategic locations in Sinai targeting terrorists, in accordance with orders issued by President Abdel Fattah al-Sisi to the General Command of the Armed Forces and the Ministry of Interior.