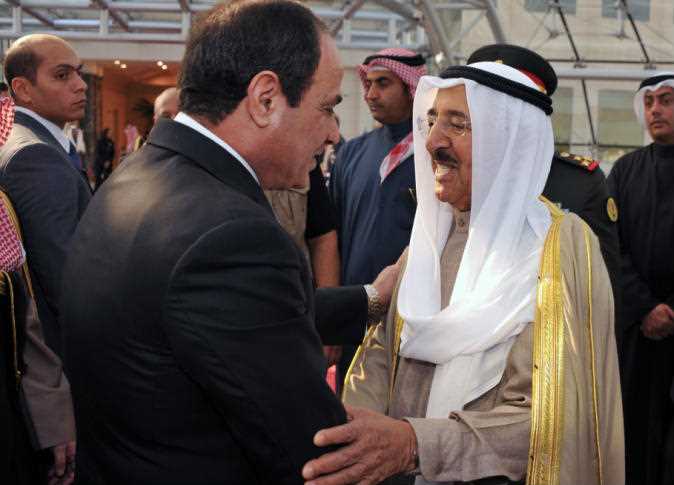 Egyptian President Abdel Fattah al-Sisi began a visit to Kuwait on Saturday, during which he will meet the Emir of Kuwait, Sheikh Sabah Al-Ahmad Al-Jaber Al-Sabah to hold talks on cooperation.
Egypt's Ambassador to Kuwait Tariq al-Qouni explained that the visit will last two days and see the signing of joint cooperation agreements between the two countries. He added that the official talks between the two countries will deal with regional and international developments in addition to issues of common concern.
Qouni said that Sisi would also meet at his own residence with ministers and senior Kuwaiti officials.
He added that regional developments add an important dimension to the visit, as these developments pose enormous challenges to Egypt and Kuwait which require intensifying close consultations between the leaderships of both countries, especially as Kuwait currently holds the seat of non-permanent membership in the UN Security Council.
Qouni said that Sisi's visit to Kuwait is the third since he assumed the presidency in June 2014; the first visit was on January 5, 2015, while the second was on May 7, 2017.
The volume of Kuwaiti investment inflows in Egypt amounts to US$4.7 billion, and Kuwait is ranked fifth in the list of investing countries in Egypt.
The trade exchange between the two countries reached 52.9 percent in 2018, and the volume of financing of the Kuwait Fund for Development in Egypt amounted to $3.3 billion.
Edited translation from Al-Masry Al-Youm