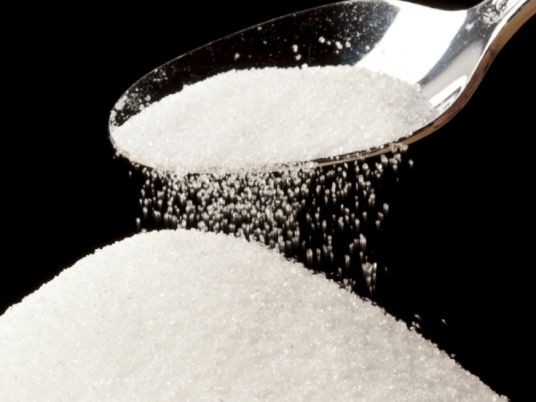 The Egyptian Minister of Supply and Internal Trade, Aly al-Meselhy announced Monday that the state's strategic reserves of sugar stocks has risen to cover more than six months ahead.
The production of local sugar from beet and cane crops will enhance the strategic stock of the sugar commodity to meet the country's needs in the long-term, he added.
Meselhy said that all food commodities are available in large quantities, as part of the political leadership's orders to secure a strategic stock of all commodities at all times.
Sugar beet companies will continue receiving beet crop from farmers until the end of the harvest season and to pay their dues promptly, he said.
Local sugar will be regularly offered to citizens, he assured, either through consumer complexes or ration cards, as well as in markets.
The Delta Sugar Company announced the continuation of sugar production from the sugar beet crop, as the company receives the crop from farmers.
It added that many incentives are being disbursed, the latest of which is an additional incentive of LE75 for each ton, and delivery is carried out on organized schedules to prevent overcrowding, amid taking all precautionary measures.
The head of the Delta Sugar Company, Ahmed Aboul-Yazid, said that the company's factory in Kafr el-Sheikh governorate continues to receive the beet crop from farmers to produce local sugar from beets, adding that nearly one million tons of beet has been received.
Nearly 140,000 tons of white sugar in bulk has been produced, he added, alongside the production of 50,000 tons of molasses, and 58,000 tons of beet pulp, which is used in the feed industry.
Aboul-Yazid pointed out that the Supply Minister is eagerly following beet crop supplies on a regular basis, and that the Delta Sugar Company is one of the biggest national companies in the beet sugar industry, contributing to the development system through modern technologies in beet cultivation.