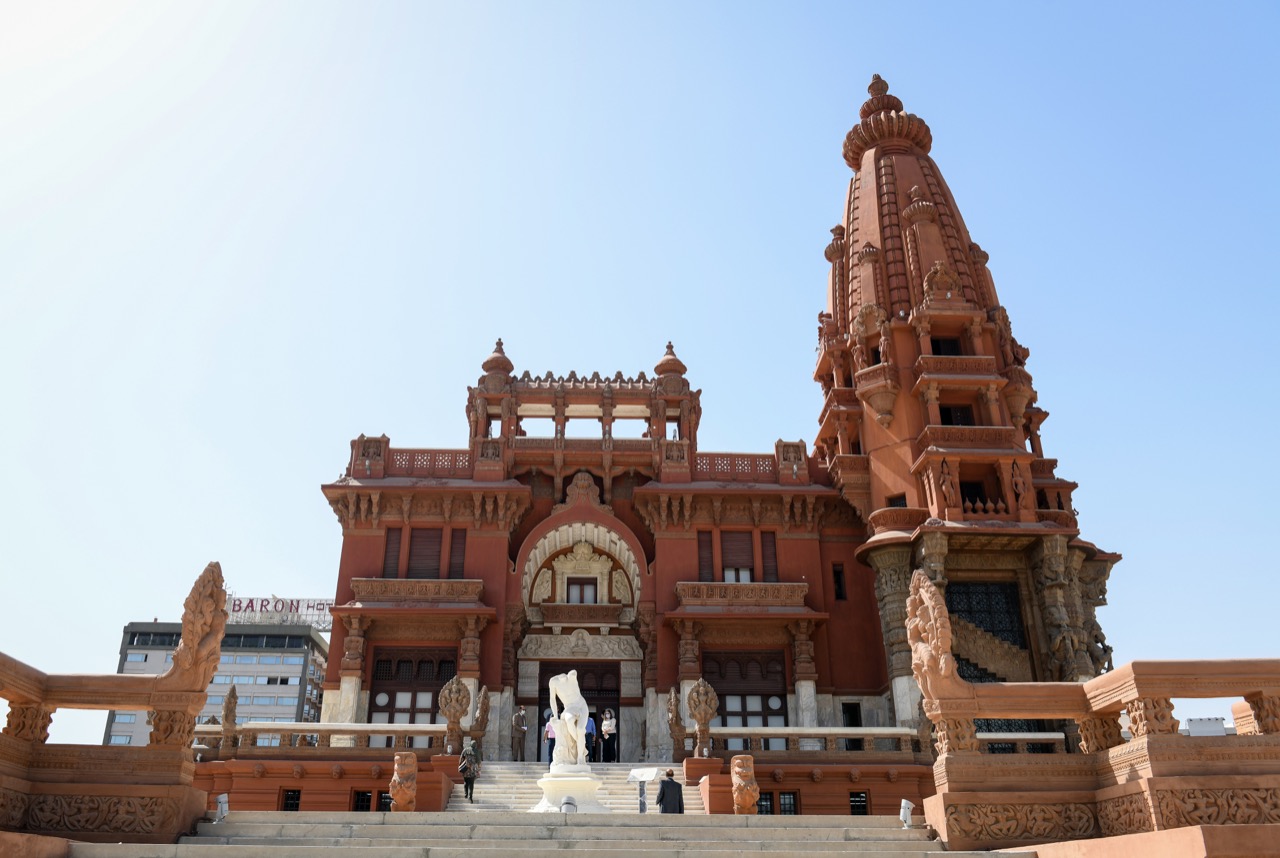 The Egyptian Ministry of Tourism and Antiquities announced on Tuesday that it had established an integrated cultural and historical center inside the newly-renovated Baron Empain Palace, located in Cairo's Heliopolis neighborhood.
The project comes as the ministry works to update museums, archaeological sites, and historical palaces across the country in hopes of improving the overall quality of tourism in Egypt.
Iman Zidan, the Assistant Minister for the Development of Archaeological Sites and Museums, explained that a creative cultural center has been built in the palace's basement, where workshops, art exhibitions, and cultural gatherings can be held.
The center witnessed its first event in January, when a photography exhibition showcased pieces from the Museum of Islamic Art that have artistic, historical, and cultural links to the Baron's Palace, its period of establishment, and the artistic styles that decorate it.
The Ministry is also currently working to provide more services to visitors of the palace that reflect the historical atmosphere of the early 20th century.
The back garden of the palace and the open areas surrounding it will soon be home to a cafeteria, a high-end restaurant, and a simple-style gift shop. Each new feature will be built to blend with the archaeological, historical, and artistic elements of the palace, as to not change its composition or beauty.
The Baron Empain Palace reopened last June after undergoing Egyptian and Belgian-backed renovations valued at LE16 million, and was converted to a museum narrating the history of Heliopolis.
The palace is a unique architectural masterpiece built by Belgian millionaire Edouard Louis Joseph, the Baron Empain, who came to Egypt from India at the end of the 19th century. The palace, located in the heart of Heliopolis, and lays on an area of about 12.5 thousand meters.
The palace is carefully designed so the sun can enter the rooms from all sides. The Baron's room includes a detailed painting depicting the wine making process.