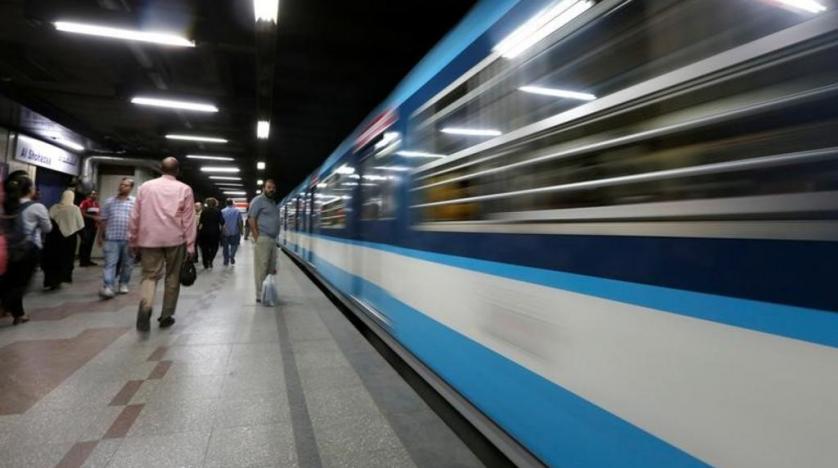 Minister of Transport Kamel al-Waziry met on Sunday with Peter Kivik, the Hungarian ambassador in Cairo, to discuss the latest developments regarding a contract for the supply and manufacture of 1,300 new railway vehicles signed between the Egyptian Railways Authority and the Hungarian-Russian alliance, represented by the Transmashholding company. 
Representatives of the Railway Authority and the Ministry of Transport attended.
At the beginning of the meeting, Waziry stressed the importance of Egyptian-Hungarian relations. He noted how these relations have extended for a long time and said he looks forward to boosting this partnership through Egypt's Ministry of Transport and its Hungarian counterpart.
The deal is the largest in the history of the Egyptian Railway Authority and will contribute to a significant shift in the sector, according to Waziry.
The ambassador of Hungary also affirmed the strength of relations between the two countries, especially in regards to the importance of Egypt's role in the Middle East.
He stated that intensive meetings have been held with officials from the Ministry of Transport and the Egyptian Railway Authority to settle on the deal's financial aspects, and that the only remaining step is to revise the draft sent from Hungary's Export-Import bank by Egypt's side to conclude the deal before Ramadan.
According to the timetable set between the two sides, two model vehicles will be completed in September, Waziry explained.
The first vehicle will be examined to ensure it obtains the European safety certificate, while the other model will be sent to Egypt to be tested by the Egyptian Railway Authority.
The first batch of 30 vehicles is due to be delivered to Egypt in December 2019, Waziry said.
The Transport Minister stressed the importance of localizing Egypt's transport industry and the transfer of modern technology to the sector, as this will lead to increased cooperation with African and Arab countries.
The total value of the deal is LE22 billion and includes 800 air-conditioned vehicles and 500 third class vehicles with dynamic ventilation.
Edited translation from Al-Masry Al-Youm