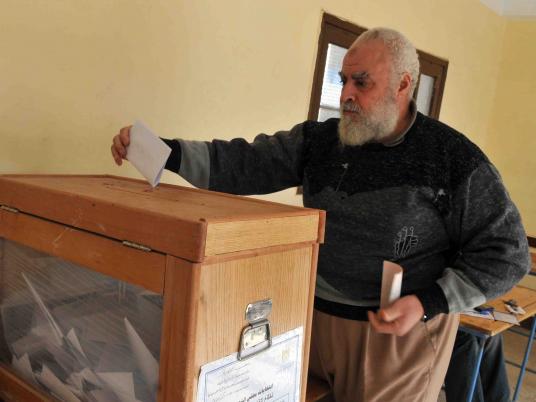 Voter turnout in the third phase of the People's Assembly elections was 62 percent for the single-winner candidates, the head of High Judicial Elections Commission, Abdel Moez Ibrahim, said in a press conference on Saturday. The total number of voters in the nine governorates of the third phase was 14,039,300 voters, and 8,656,657 voted. Meanwhile, 63.2 percent voted for the list-based candidates. The total number of voters was 14,039,300 voters and 8,875,372 voted.
In other news, Ibrahim said the committee will ask a group of judges, ahead of the final election results, to explain to the public the electoral coefficient and methods of selecting members of parliament from every list within the next few days.
There will be examples explained to the public on how fractions and rates of the party-lists are calculated.
The elections system being used for these parliamentary elections is considered very complicated. Many voters said while casting their ballots that they did not know exactly how members will be chosen from the lists.
The final results will be announced once they are calculated, Ibrahim said.
During Shura Council elections, which will take place by end of January, the high elections commission will work to avoid repeating the mistakes that occurred during the People's Assembly elections, Ibrahim added.
Translated from Al-Masry Al-Youm