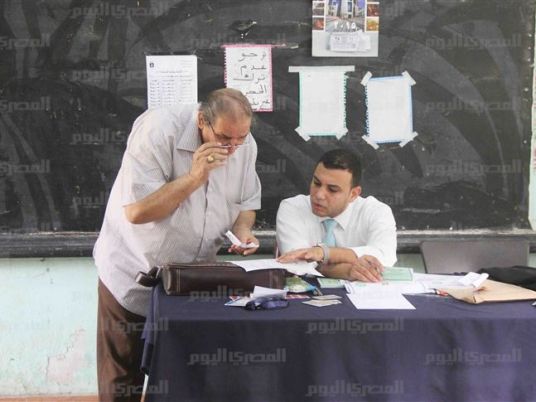 Election observers have detected the persistence of bribes and violations by candidate campaigners throughout the final day of Egyptian parliamentary elections, as polls near closure for runoffs in the second round of votes.
Four hundred and twenty-six candidates competed for 213 individual seats and more than 28 million voters registered for the second round.
Maat for Peace, Development and Human Rights, which leads a coalition of local and international election observers, said financial and in-kind bribes to voters continued at some of the 10 provinces observers covered, out of a total of 13.
Bribes worth LE200, purchase coupons and staple food commodities were detected in Sharqiya and Qalyubiya.
In Daqahlia, a candidate's sister and her companions assaulted a police officer, while a judge briefly closed another polling station after a police officer insulted him.
In Damietta, Port Said, Monufiya, Gharbiya and North Sinai, candidates provided transportation to polling stations for voters.
According to the coalition, Kafr al-Zayyat, Gharbiya, saw an unprecedented number of electoral bribes, where candidate Amal Abdel Hamid gave out clothing to female voters.