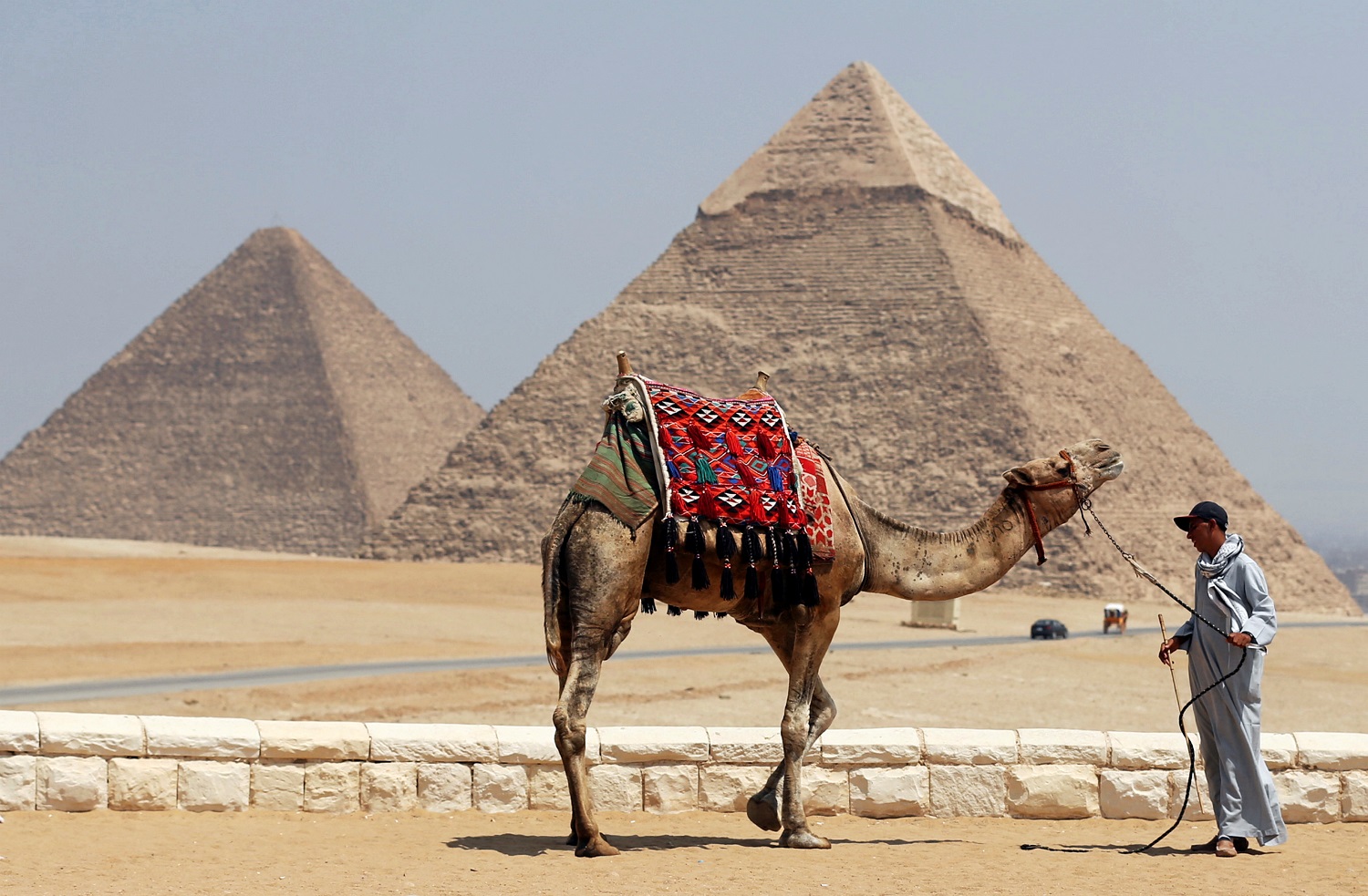 A LE 400 million development project will accompany the introduction of electric cars as part of a move to significantly transform the site and visitor experience of the Pyramids of Giza over the next few months in an effort to revamp the historic plateau's deteriorating conditions, described recently by the general supervisor for the Giza Pyramids area development project Mohamed Ismail as an "open zoo."
The project is set to transform the infrastructure of the surrounding area of the pyramids, closing off the Mena House entrance to the pyramids entirely, and solely opening the Fayoum entrance. Ismail added that the area will only be accessible for visitors, and will be completely secured by the police.
Additionally, the area's plateau will be connected to the Grand Egyptian Museum, scheduled to open later in 2018.
Every five minutes, electric cars will be used to transport visitors from the entrance of the site to the archaeological area.
The cost of the electric cars, however, is not included in the LE400 million bill, "We are looking for a financier to buy and maintain electric cars," Ismail told Al-Masry Al-Youm.
He explained that the road will be "paved, with a certain type of yellow concrete suitable for the area, and officially approved by UNESCO."
Meanwhile, Ismail said that the street vendors, scattered camels, and horses, will be moved to another location, allocated for horseback riding.
He explained that the development project will change the area significantly and that the next few months will witness a great difference.
Egypt's tourism industry is experiencing a recovery following years of political instability.
Tourist arrivals increased by 55 percent in the first 11 months of 2017, compared with the same period the of the previous year, according to the Tourism Promotion Authority, while in the first nine months of 2017, Egypt's tourism revenues climbed by 211.8 percent compared to the same period in 2016.
The country can hope for more visitors in 2018, with Russian flights and tourists set to return to Egypt on February 20.
The resumption of flights will be the first between the two countries since flights were suspended following the downing of Russian carrier Metrojet in Sinai, flying from Sharm el-Sheikh to the Russian city of St. Petersburg, on October 31, 2015.