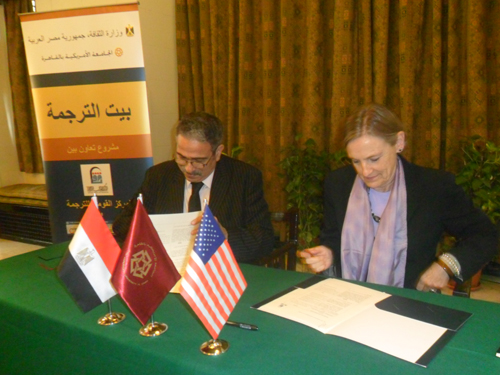 Eleven people were killed in floods in Beheira province north of Cairo, a security source said, and authorities evacuated 100 people from a village in the province as Egypt suffers from a second round of stormy weather in less than a month.
The evacuees are from a village in Wadi al-Natrun valley located in Beheira province. The village was completely inundated in rainwater.
The military has had to intervene in Beheira and evacuations are still ongoing.
Prime Minister Sherif Ismail is on his way to visit the coastal province later today, state run television reported.
A dozen trucks were sent to Beheira province, home to Wadi al-Natrun, to deal with the flash floods , the housing minister had said in a statement earlier.
As Egypt faces another bout of stormy weather in just a couple of weeks, many eyes are turning to Alexandria, where the military has also had to intervene, sending out relief and drainage trucks.
On social media, Egyptians are using the hashtag #Alexandria_drowns, which has been repeated in nearly 29,000 tweets, as of publishing time.
Water has collected in several parts of the coastal province and underneath bridges, as local authorities dispatched drainage cars and cleaned out drainage networks. Many cars and stores were damaged across the province.
Expressing his anger, one citizen said "each time we know ahead" that this "crisis" is going to happen, but "no one takes action" and the army has to be involved every time to solve the problem.
Last month, Alexandria was flooded after heavy rains which killed five citizens, many in electrocution accidents.
The mismanagement of the crisis in Alexandria last month led to the resignation of Alexandria's governor, amid heavy public criticism.
Two ports in Alexandria were shut down today for the second day in a row, as heavy rain affected transportation and traffic movement, as well people trying to reach their workplaces and students on their way to school.
The news of heavy rain descending on several Egyptian provinces has prompted the prime minister to allow governors to declare public holidays at schools and government institutions today and tomorrow at their own discretion.
This authority has already been used up in Alexandria where public employees and schools are going to be off on Thursday, state run television reported.
The weather is expected to remain unstable on Thursday, with heavy rains forecast in the north coast, in Sinai and the Red Sea Hills. Heavy winds are expected to sweep over both the Red Sea and theMediterranean, leading to troubled navigation.