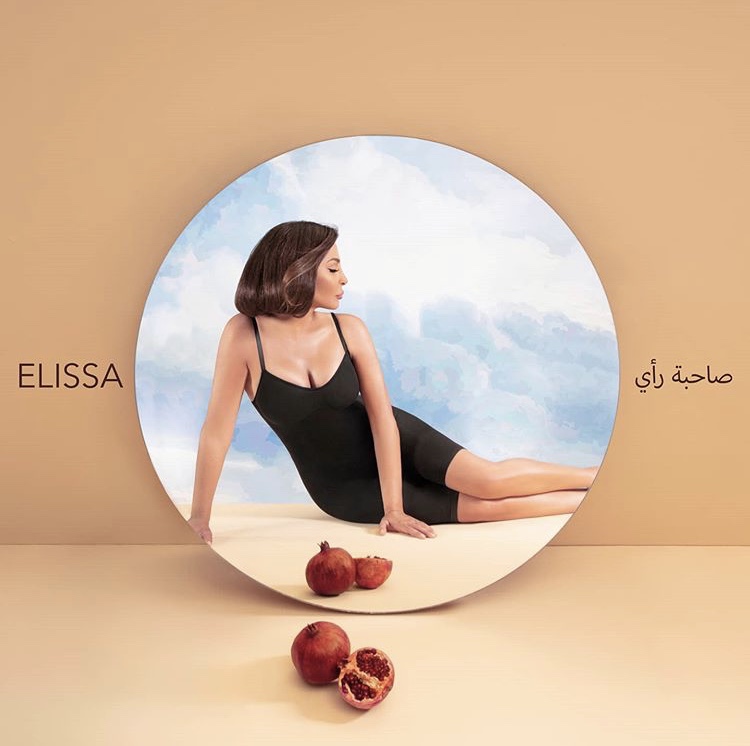 Lebanese singer Elissa on Thursday launched the first song from her new album "Sahbet Raey"  on the YouTube channel of music distribution company Rotana.

The song, which is also titled "Sahbet Raey," has racked up nearly 500,000 views so far.
The song is written by Ossama Mostafa and composed by Samer Abu Talib.
Elissa published an image of the album cover, which will be officially released on August 1. The cover shows Elissa in a black dress, with pomegranate fruit lying on the ground in front of her.
Hours before the cover was released, Elissa published a short video that included part of the lyrics.
Four days ago, Elissa talked about the challenges she faced during her artistic career, and she wrote below the first photo used to promote her album: "Proud of what I've done. Crossing fingers for what's coming. And my strongest asset is that I knew how to keep a clean heart. #SahbitRaey will be out on July 23 on Deezer and Rotana YouTube's channel!"
Elissa's most recent song was "Hanghani Kaman w Kaman," released in April. Haifa Wehbe appeared in the clip from her home along with Elissa, in compliance with the precautionary measures imposed to prevent the spread of the novel coronavirus.
Elissa appeared in the video, which she published on her Instagram account, wearing pajamas at her house and talking with Wehbe in a video call while singing together. A number of their fans then joined the call in a positive atmosphere.
Elissa and Haifa announced donating the song's profits to charities.
Edited translation from Al-Masry Al-Youm