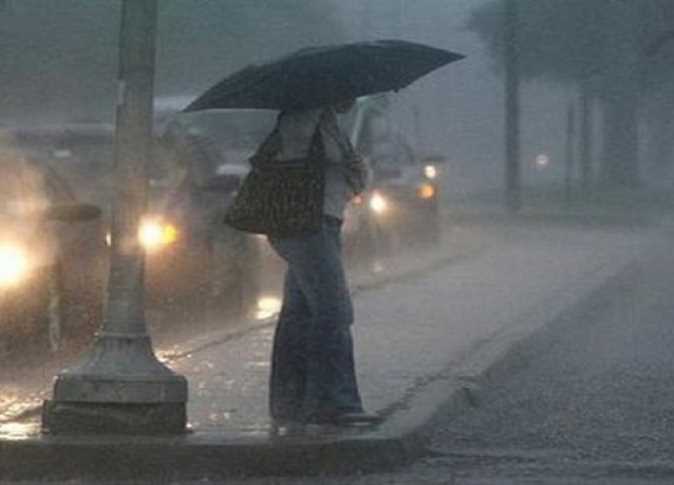 The Egyptian Meteorological Authority (EMA) warned on Sunday against cold and rainy weather for a week starting on Monday.
Weather maps predicted a continued noticeable decrease in temperatures over the northern parts of the country and northern Upper Egypt, as a result of the beginning of the incursion of a low-temperature air mass originating from the European continent.
Temperatures on Monday:
Greater Cairo: 21C during daytime and 13C at night.
Alexandria: 20C during daytime and 10C at night.
Assiut: 24C during daytime, and 11C at night.
Weather experts attributed the weather fluctuations to the country's exposure to a polar low reduces temperatures, brings in cold wind activity, and causes disturbances in maritime traffic.
Tuesday's weather:
Heavy rains are expected on Tuesday in Alexandria Governorate and the northwestern parts of  the Nile Delta. They may extend less severely to other parts of Delta.
Rains of varying intensity are expected on the rest of the northern coast and areas of the Suez Canal cities and Sinai Peninsula, amid warnings of low temperatures in all parts.
Weather forecast for the week:
Cold weather is expected to prevail in the northern parts of the country, Lower Egypt and Cairo, mild in the Suez Canal cities until northern Upper Egypt, and moderately hot in southern Upper Egypt during the day.
The EMA warned of cold weather at the beginning of the night, growing very cold deeper in and in the early morning hours across most of the country.
The weather gets especially colder at night at the heights of South Sinai and west of the Gulf of Suez.
Satellites imagery revealed the emergence of formations of high and medium clouds over the northern and central parts of the country, with opportunities for rain in South Sinai and the Gulf of Aqaba.
Wind activity is expected in most parts, especially during the late night hours.
Edited translation from Al-Masry Al-Youm