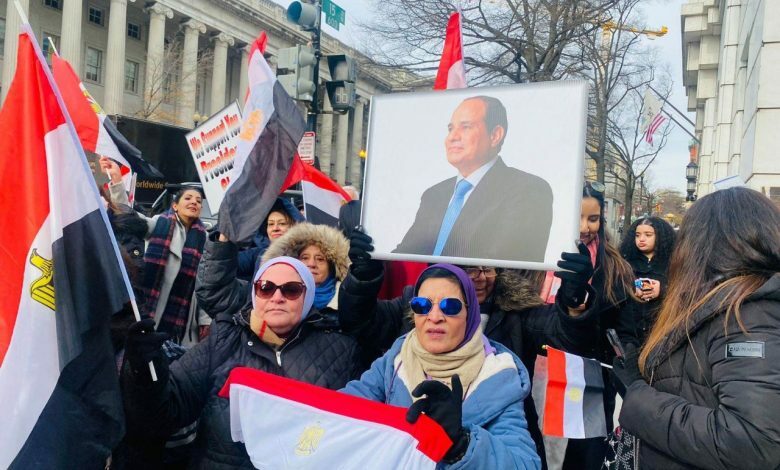 The Emigration Ministry organized a visit for a group of Egyptian students and graduates of the Philopateer Coptic Christian College in Canada to the New Administrative Capital in Egypt.
In a statement by the Emigration Ministry on Monday, Chairman of the Board of Directors of the Administrative Capital For Urban Development (ACUD) Khaled Abbas and ACUD Director General Ahmed Fahmy received Minister of Emigration Soha Gendi and her accompanying youth delegation.
The ACUD officials reviewed the stages of establishing and developing the New Administrative Capital.
Abbas said the new capital is a 4G city that can house about 8 million people, noting that it creates thousands of jobs in addition to providing all ministries, executive and legislative bodies and the cabinet a new headquarter in the new capital.
Meanwhile, the minister stressed keenness on sensitizing Egyptians abroad about the progress realized by the Egyptian state in various domains and its ability to confront various challenges.
She highlighted that Egyptian students abroad were keen to play a role in promoting the presidential initiative "Decent Life".
The Philopateer Christian College Principal Phoebe A. Wasfy hailed Egypt's achievements, noting that establishing a giant city like the New Administrative Capital need decades to be accomplished.
Members of the youth delegation stressed that they are proud of the amazing sites of the New Administrative Capital.
The youths stressed that they will propagate for these achievements via social media pages, hailing the great efforts exerted by Egyptians in various parts of the new capital.
Gendi presented two of the ministry's shields to Abbas and Wasfy in appreciation of their outstanding efforts.