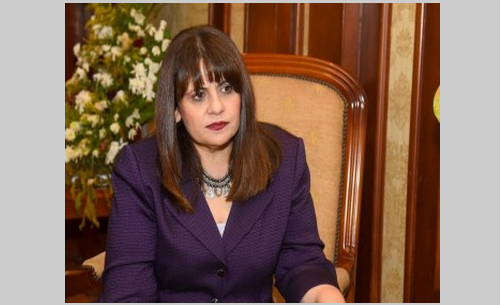 Minister of State for Emigration and Egyptian Expatriates' Affairs Soha al-Gendi has stressed that the ministry will never spare any effort to reach out and serve Egyptians living abroad.
Speaking to Sada Al Balad TV channel, the minister reiterated on Monday that the 3rd Logos Coptic Youth Forum 2022, in which as many as 90 young people are participating with a host of bishops and church leaders, is an important event for Egyptian expats to foster their bonds with their motherland.
Young Egyptian people abroad are our ambassadors and the first line of defense for the state against rumors and false information targeting the homeland, the minister said.
Al-Gendi said Prime Minister Moustafa Madbouly met participants in the forum and briefed them on achievements made by Egypt as well as the challenges and crises facing countries worldwide.
Earlier on Monday, the Ministry of State for Emigration a organized a visit for an Egyptian youth group of second and third-generation migrants to the Heritage City in New Alamein City.
Al-Gendi was present to attend the 3rd Logos Coptic Youth Forum 2022, where the youth are taking part in activities of the Forum in the presence of Pope Tawadros II of Alexandria and Patriarch of the See of St. Mark Monday.
The trip came after the participating youth met with Madbouli at the Cabinet's premises in the city.
Al-Gendi said her ministry was interested in having the youth visit New Alamein City to get acquainted with achievements and development efforts made on the ground.
Egyptians living abroad have an important effect on societies where they live and the surrounding communities as well, she added.
The City was established with investments estimated at about three billion Egyptian pounds and includes 70 facilities such as a main lake, a central park, a mosque, a church, an opera house, hotels and cinema theaters.
The youth coming from different world countries toured the different establishments in the City.
Pope Tawadros II of Alexandria and Patriarch of the See of St. Mark had inaugurated the Forum, themed – this year – "Back to Roots."