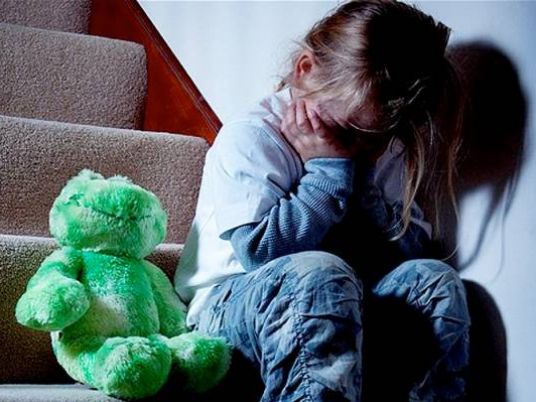 When it comes to psychological and behavioral health, both physical and emotional abuse can be equally damaging to children, a new study suggests.
Even though doctors and parents often believe physical or sexual abuse is more harmful than emotional mistreatment or neglect, the study found children suffered similar problems regardless of the type of maltreatment endured, researchers report in the journal JAMA Psychiatry.
"The abused children had all types of problems, from anxiety and depression to rule-breaking and aggression," lead study author David Vachon, of McGill University in Montreal, said by email.
His team was surprised, he said, that "different types of abuse had similar consequences; physically abused children and emotionally abused children had very similar problems."
To compare the impact of different forms of child abuse on mental health, Vachon and colleagues studied almost 2,300 kids who attended a summer camp for low-income children between 1986 and 2012.
Roughly 1,200 children – slightly more than half – had experienced maltreatment.
Campers were assigned to groups of children their age, with about half the kids in each group having a history of maltreatment. The kids didn't know which of their fellow campers had experienced abuse.
Counselors and other campers assessed each child's behavior during camp, and every kid also completed a self-evaluation.
Overall, children with a history of abuse and neglect had much higher rates of depression, withdrawal, anxiety, and neuroticism than campers who hadn't been mistreated.
This difference held true for kids who were victims of all types of abuse, including neglect as well as physical, sexual or emotional mistreatment.
The effect was most profound for children who suffered from all four types of abuse, or from the most severe forms of maltreatment.
Results were similar for boys and girls and across racial groups.
Shortcomings of the study include its reliance on official documentation of abuse and the lack of data on psychological disorders children may have had prior to experiencing maltreatment, the authors acknowledge.
Even so, the psychological and behavioral effects of abuse may be similar because both physical and emotional mistreatment – whether it happens within a family or among peers – can have common elements, said Dr. William Copeland, a psychiatry researcher at Duke University in Durham, North Carolina.
"This study is about righting a longstanding error and prejudice about the differences between these common childhood adversities," Copeland, who wasn't involved in the study, said by email.
"It suggests that whether we are talking about prevention, screening or treatment, our notions of childhood mistreatment need to be broader and more holistic than they have been," Copeland added. "There are no hierarchies when it comes to child maltreatment."