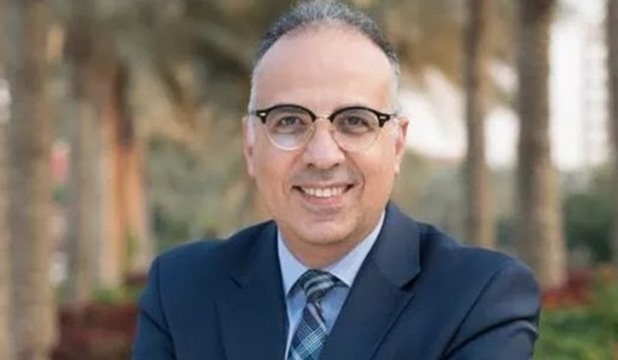 Minister of Water Resources and Irrigation Hani Sewilam has praised the outstanding cooperation between Egypt and Japan through implementing several joint projects in the field of water resources, noting that the project of establishing new Dairut barrages is part of a comprehensive program for the replacement and upgrade of all water facilities overlooking Bahr Youssef, a canal which connects the Nile River with Fayyum in Egypt.
The minister's remarks were made during a ceremony marking the start of Dairut barrages development project in the presence of Assiut Governor Essam Saad, Minya Governor Osama El Qadi, Japanese Ambassador in Cairo Oka Hiroshi and Chief of Japan International Cooperation Agency (JICA) Office in Cairo Kato Ken.
In a statement released by the Water Resources and Irrigation Ministry, Sewilam said six new barrages have already been installed with the help of a Japanese grant. During the period from 1991 to 1992, two feasibility studies have been conducted to rehabilitate the irrigation system in the area of Bahr Youssef, one by the JICA and another by the Japanese Sanyo consultancy office, he added.
The project, which was implemented with a soft loan from Japan, comes as part of the ministry's plan to modernize, rehabilitate, and replace irrigation facilities in various governorates.
The old Dariout barrages are considered one of the oldest water diversion structures worldwide, as they were constructed in 1872 and consist of seven barrages that serve 1.5 million feddans across five governorates — Assiut, Minya, Beni Sueif, Fayyoum, and Giza.