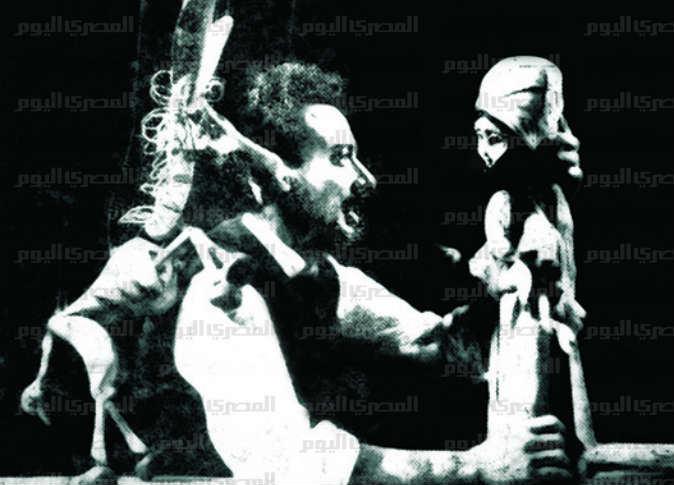 Saturday was a dark day for puppet enthusiasts as Egyptian puppeteer Nagy Shaker lost his battle to illness, passing away at 86.
The Ministry of Culture expressed their condolences, saying that Egypt lost one of its star designers and a pioneer in puppet designs. Their statement added that Shaker's works remain a guide for Egyptian artists in the field of cinema and theater, and that his passing is a huge loss for Egyptian and Arab art.
Born in Cairo 1932, Shaker graduated from the Faculty of Fine Arts in 1957.
His first play was "Al-Shater Hassan", which became the first puppet show in the history of Egypt.
After introducing the art, Shaker became a pioneer in Egyptian puppeteering after serving as the chief puppet designer for the timeless marionette performance "El-Liela El-Kebira", which premiered in 1961 and cemented itself as an integral part of Egyptian culture.
Since then, Nagy's works have branched into the fields of visual theater, cinema, painting, sculpturing and graphic design, leaving an impact across different mediums.
For his efforts in revolutionizing Egyptian art, Shaker was awarded State Appreciation Award in the field of art by the Supreme Council of Culture in 2015.
Among his most recent work was an exhibition in 2015, titled "Light Talk", where he presented a series of "paintings" as he called them that incorporated light to complete their design.
For his remarkable contributions, Egyptian director Youssef Nasser created a short documentary about the incredible puppeteer's life and work. Titled "El-Naht Fel-Zaman" (Sculpting in Time), the film scooped up the Jury Award at the Arab Cinema Festival (ACF) in Paris.
The funeral service will be held on Sunday at 2 pm at the Sacred Heart of Jesus Church.