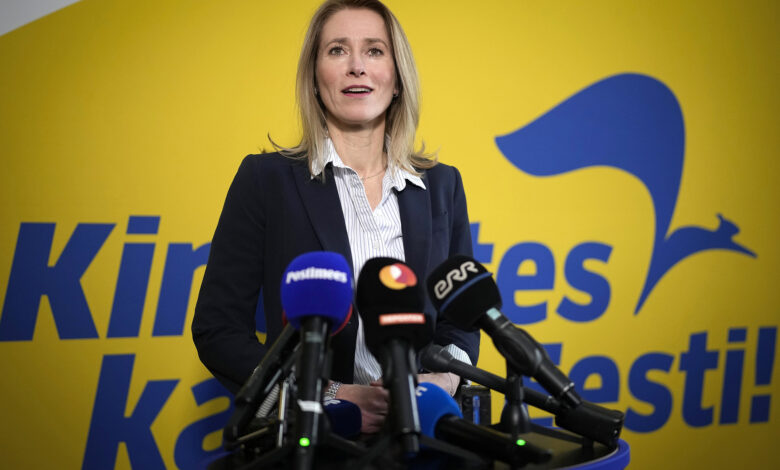 Estonian Prime Minister Kaja Kallas' Reform Party won a landslide victory in the country's general election on Sunday, seeing off a challenge from the far-right Conservative People's Party of Estonia (EKRE) which proposed cutting back support for Ukraine.
On Tuesday, Kallas said her party will propose a coalition with the liberal Estonia 200 party and the Social Democrats.
The three parties have common views on security, environmental and cost of living issues.
While the Social Democrats serve in the current coalition government, Estonia 200 are newcomers who ran on a liberal platform focusing on education, security and innovation.
Coalition talks are likely to begin tomorrow.
Polls predicted a tight race up until election day, raising fears of a conservative government that would have been less supportive of the Ukrainian war effort.
Following her victory, Kallas said that her party's strong win shows "that Estonians overwhelmingly value liberal values, security founded on EU and NATO, and firm support to Ukraine."
EKRE, which has accused the current government of "warmongering" and depleting the country's military stockpiles with donations to Ukraine, was a popular choice among rural and older voters.
Estonia has been the biggest contributor of aid to Ukraine relative to the size of its economy, contributing over 1% of the country's GDP.
Kallas has led the call to increase international aid to help Ukraine fight against Russia.