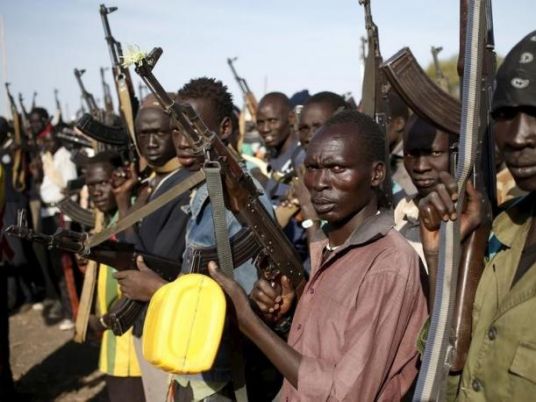 Ethiopia said on Saturday that gunmen from South Sudan had killed 140 people in a raid in its Gambela region, and that Ethiopian troops had crossed the border to pursue the attackers.
The attack took place on Friday in the Jakaya area that straddles the border, in a region that hosts alongside a neighbouring province more than 284,000 South Sudanese refugees who fled conflict in the world's youngest nation.
"One hundren and forty civilians died in the attack carried out by bandits that crossed from South Sudan," a statement from the government communications office said.
"Ethiopian troops are pursuing the bandits inside South Sudan. Sixty of the assailants have been killed so far," it added.
The gunmen had no relation to South Sudanese government troops or rebel forces who fought the government in Juba in a civil war that ended with a peace deal signed last year, the body said.
South Sudanese officials were not immediately available for comment.
Under pressure from the region, the United States, the United Nations and other powers, South Sudan's feuding sides signed an initial peace deal in August and agreed to share out ministerial positions in January.
Fighting broke out in December 2013 months after President Salva Kiir sacked his deputy Riek Machar as vice president, exacerbating a political dispute that reopened ethnic rifts between Kiir's Dinka ethnic group and Machar's Nuer.
Machar said last week he would return to the capital Juba on April 18 to form a transitional government with Kiir.
Ethiopia's Gambela region has a sizeable Nuer population as well.