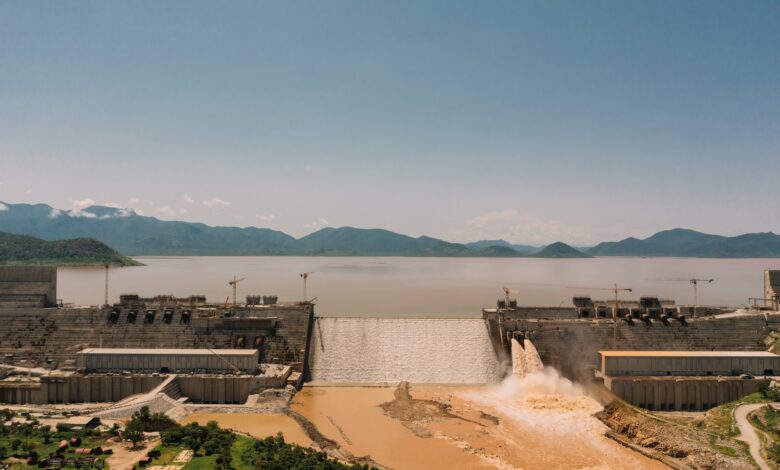 The Ethiopian Foreign Ministry said that Addis Ababa will continue to fill the Grand Ethiopian Renaissance Dam (GERD), and with no intention to harm any other country.
In a conference on Friday, in response to a question about the Renaissance Dam, the Ethiopian Foreign Ministry spokesperson, Dina Mufti, said that Ethiopia's foreign policy has been clearly formulated to strengthen diplomatic relations with Arab countries, adding that foreign enemies have portrayed that the Renaissance Dam as a threat that would harm the downstream countries, according to the Addis Standard website.
Mufti confirmed that his country will continue to fill the Renaissance Dam, and that it has no intention of harming any country.
With regard to relations with Sudan, he explained that Sudan illegally violated Ethiopian territory, but Addis Ababa was still committed to diplomatic efforts to resolve the crisis between the two countries.
He added that Ethiopia has chosen diplomatic means to prevent the situation from escalating into unnecessary conflicts, accusing Khartoum of harboring terrorist groups that launch attacks on Ethiopia.
In May, the Sudanese Foreign Ministry rejected what it has called the "irresponsible statements" from the director of the GERD, accusing him of ignoring Sudan's position regarding the third filling of the dam.
Sudan added that the filling and operating of the GERD must be halted until after reaching a fair and binding legal agreement that achieves the interests of the peoples of the three countries.
Negotiations over the GERD have officially stopped since April 2021, after Egypt, Sudan and Ethiopia failed to reach an understanding before the start of the second filling of the dam, which Ethiopia implemented in July.
Cairo and Khartoum reject Ethiopia's insistence on filling the dam before reaching a binding agreement on filling and operation.
Egypt, which relies considerably on freshwater from the Nile, has voiced fears that the GERD would negatively impact the country's water supply.
Egypt has also insisted that measures be put into place to protect downstream countries in case of drought during the dam's filling process.
Egypt and Sudan say they want a legally binding agreement, while Ethiopia says any pact should be advisory.
Egypt and Sudan consider the dam a threat to their vital water supplies, while Ethiopia considers it essential for development and doubling its electricity production.
The downstream nations fear possible blows to water facilities, agricultural land, and the overall availability of Nile water.
Negotiations over the dam between Egypt, Ethiopia, and Sudan have stalled for years, with the three parties ultimately failing to reach any concrete agreement.
The disputed dam is the largest hydroelectric project in Africa, with a cost of more than four billion dollars.
The construction of the dam began in 2011.
It is considered to be one of Egypt's most serious water issues.