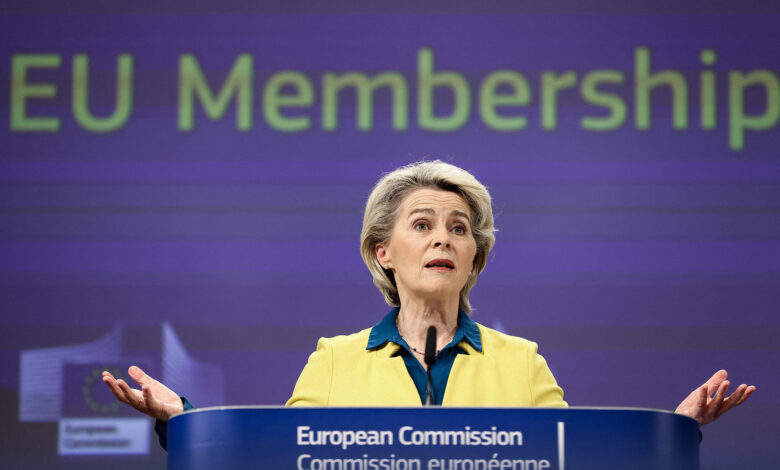 European Union member states need to buy energy collectively and implement price caps on gas to prevent what could be a hard winter, Belgian Prime Minister Alexander De Croo said on Friday.
We are heading towards a winter that could be difficult. We can only get through this difficult period if we work together," De Croo said ahead of the European Council meeting in Brussels.
"We need to form an energy bloc, we need to buy energy collectively, we need to make use of price caps and we need to coordinate better among ourselves," he added.
De Croo went on to say that the EU Commission "should really take the lead right now."
If we all operate on our own, we won't be able to get out of this," he stressed.
Europe has tried to reduce its reliance on Russian natural gas since the invasion of Ukraine in late February.
Europe's energy crisis escalated this month as Moscow further reduced supplies to Germany, Italy and other members of the European Union. Twelve EU countries have so far been affected by Russian gas supply cuts, the bloc's climate policy chief Frans Timmermans said on Thursday.
Gas supply in the EU is "currently guaranteed" but the situation is "to be taken seriously," the EU Commission told CNN on Thursday.
On Thursday, the EU and Norway agreed to further strengthen their cooperation in the energy field, providing the EU with additional gas supplies.
With previous reporting from CNN's Arnaud Siad.