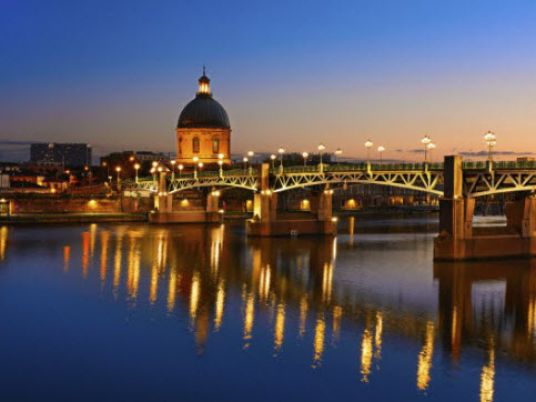 After being picked to host the 2016 UEFA European Championship, which runs June 10 to July 10, France will be welcoming soccer fans to matches in 10 of its cities. In Toulouse, players and supporters will be heading to games at the Toulouse Stadium, specially renovated for the event. Here's a look at a few things awaiting fans of the beautiful game prior to kick-off in the southwestern city.
Where to eat
Savoury specialties: fans of fine dining should head to the eponymous restaurant of Michel Sarran. This star chef, a native of the region, rose to a new level of fame as a judge on France's Top Chef TV cooking show. Sarran has today become a frontman for Languedoc cuisine, giving pride of place to local ingredients in his double Michelin-starred restaurant. Plus, Toulouse is one of France's cities currently seeing a new wave of up-and-coming gastronomic talent break through onto the restaurant scene, thanks to a young generation of chefs, such as Pierre Lambinon. Named "Young Chef of the Year" by France's Champérard guide, Lambinon serves up creative cuisine in the immaculate white décor of the Py-R restaurant, which has one Michelin star.
Sweet treats: while cassoulet stew is the most iconic dish of Toulouse, there are plenty of sweet snacks to be sampled in the city. Visitors should head to Maison Pillon for its artisanal chocolates, cakes and pastries. Don't leave without sampling the specialty – Pavé du Capitole chocolates – made from dark chocolate, hazelnuts and diced orange. The chef, Yannick Delpech, has also opened an intriguing eatery called "Sandyan," serving up a mixture of sweet treats, cakes and street food. Check out the amusing trompe-l'oeil dishes such as "boiled eggs" made from fresh mango, green tea cream and passion fruit coulis.
What to see
Must-visit museum: culture vultures should head for the Musée des Augustins. This fine arts museum, located next to the Augustinian Convent, is home to paintings and sculptures. It's also one of the oldest museums in France, opening in August 1795. Visitors can take in works by Toulouse-Lautrec, Courbet, Manet and Delacroix. A full-price adult ticket costs €5.
Free sightseeing: the most famous sight in Toulouse has got to be the Capitole. This huge city hall is a neoclassical masterpiece that's unmissable — in more ways than one — and it's free to visit. The Capitole has been the heart of municipal administration since the 12th century, and is now also home to a theatre. The building is made from the famous pink-coloured stone that gives Toulouse its nickname, "the pink city" ("la ville rose"). Next, head to the Saint Sernin basilica, the largest remaining Romanesque building in Europe, and a UNESCO World Heritage Site of the Routes of Santiago de Compostela.
When to come back
The pink city's favourite sports team, Stade Toulousain, is France's most decorated rugby club, unleashing an electric atmosphere in the city with every game. For a full-on Toulouse experience, head to the Ernest-Wallon stadium to watch Stade Toulousain playing a home match.