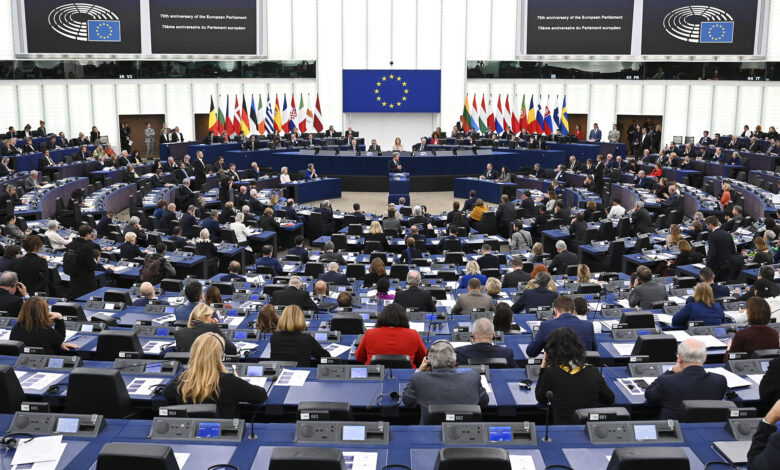 In a symbolic move Wednesday, lawmakers in the European Parliament recognised Russia "as a state sponsor of terrorism and as a state which uses means of terrorism," calling on the European Union "to further isolate Russia internationally."
The EU Parliament made the decision in light of "the deliberate attacks and atrocities committed by Russian forces and their proxies against civilians in Ukraine, the destruction of civilian infrastructure and other serious violations of international and humanitarian law," which "amount to acts of terror and constitute war crimes," according to a press release.
"As the EU currently cannot officially designate states as sponsors of terrorism, Parliament calls on the EU and its member states to put in place the proper legal framework and consider adding Russia to such a list," the press release said.
The non-binding resolution was adopted with 494 votes in favour, 58 against with 44 abstentions, the press release added.
Ukrainian President Volodymyr Zelensky welcomed the decision.
"Russia must be isolated at all levels and held accountable in order to end its long-standing policy of terrorism in Ukraine and across the globe," he tweeted.
Ukrainian Foreign Minister Dmytro Kuleba also on Twitter thanked the European Parliament "for the clear stance."
CNN has reached out to the Russian authorities for comment.